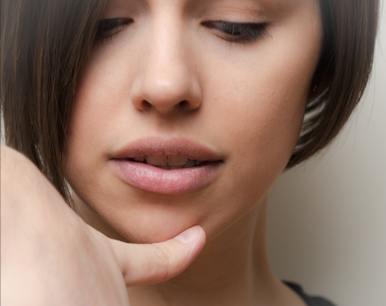 Alysa Pires presents i am vertical, inspired by the life and work of Sylvia Plath, next week in the What you see is what you get Series at dance: made in canada/fait au canada. Don't miss her: August 14th at 11:00 p.m. and August 16th at 2:00 p.m.
I live in…. Toronto. Lansdowne and Bloor but I sometimes lie and say Roncesvalles.
I live with…. my fiancé, Adam! We got engaged the day before our 9th anniversary. He's been my boyfriend for so long that calling him fiancé feels strange so we've settled on Biancé.
My favorite way to get around…. I recently started biking and I love it. Definitely has its scary moments but it is so much faster/cheaper/easier/better for the environment.
Favourite spot/thing to do in Toronto….. I love going for walks in High Park. Adam and I go for walks as often as we can. It's actually where he proposed!
When people ask what I do I say…. I am an independent choreographer. Depending on how much they know/are interested I elaborate from there.
My first artistic influence was…. Gene Kelly. I think I wore out my VHS tapes of Singin' in the Rain and An American in Paris. He was also my first crush!
The seed for my piece came…. from a task at a choreographic lab in the UK. We were given the life and work of poet Sylvia Plath as inspiration and 4.5 hours of rehearsal to make something. I had never heard of Plath and was immediately struck by the stark contrast between her 50s housewife appearance and the darkness and depth of her writing.
Before I perform I…. brush my teeth.
To relax I… read. Vonnegut, Tolkien, and Douglas Coupland are some of my favourites. Watch movies especially ones by Wes Anderson and Christopher Guest. Or watch old reward and immunity challenges from the TV show Survivor on youtube. Bizarre I know, but I'm obsessed.
When I'm not dancing/choreographing….. I'm thinking about/working on getting back in the studio. Or walking in High Park. Or reading/watching the aforementioned books/movies/TV shows. Or back home on Vancouver Island soaking in the nature and family time!
If I wasn't an artist I would be…. unstable. It's an impossible question for me. There are a lot of things that I am interested in but none outside the arts that I could commit to as a career.
Few people know….. how to pronounce my name. It's Ah-lee-sa Pie-ers.