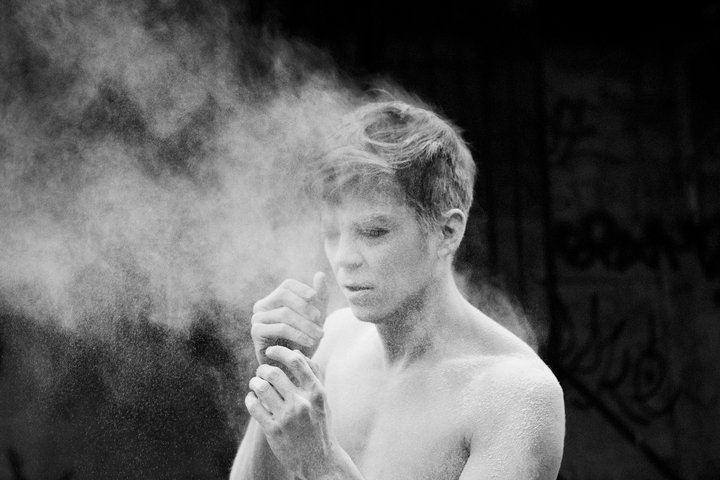 Montreal based artist Andrew Tay will present his solo You can't buy it (But I'll sell it to you anyways) Sucka in the Robinson Series, August 13th at 7 p.m.; August 14th at 9 p.m. and August 15th at 4 p.m. with a post-show chat after Saturday's performance.
A little more about Andrew…
I live in… Montreal
I live with… myself.
My favorite way to get around is… walking.
Favorite spot/thing to do in Toronto is… go to the beach on Toronto Island.
When people ask what I do I say… stuff.
My first artistic influence was… Detroit radio.
The seed for my piece came… from ghosts telling my body what to do.
Before I perform I… shake my body and try to ground myself.
To relax I… dance in nightclubs.
When I'm not dancing/choreographing…. I'm emailing or sleeping.
If I wasn't an artist… I would be a musician, visual artist or DJ.
Few people know…. how much i love whitney houston.