The High Heart
by Patricia Beatty
The High Heart is said to reside between the heart and the throat, a place of compassion and courage.
dignity walks a red path
never given but self made
Described as a "paean to human dignity and inner strength", her last piece of choreography, The High Heart, choreographed in 2009 for Danielle Baskerville, was Patricia Beatty's final feminist statement.
"The grand dame of the local modern dance scene stole the show with this work, a riveting solo performed by the sublime Danielle Baskerville, a dancer about half the choreographer's age. It was, hands-down, the evening's highlight. Beatty's paean to human dignity and inner strength (old-fashion values, maybe, but worthy still of contemplation if not pursuit) represented the strongest few minutes of original dance creation witnessed in this city in a long time; the crafting of the work and its execution were stunning. At 75 years of age, Beatty is still very much a master at distilling emotion through spare, stripped down but spiritually resonant gestures: old is the new black."
– Deirdre Kelly, Critics at Large
"Beatty answers her own question with her exquisite new solo The High Heart, performed by the equally exquisite Danielle Baskerville to stately music by Arvo Part. Costumed in a gorgeous red dress by Kim Fioca, Baskerville negotiates through vintage Beatty movement of carefully crafted control.
Always looking off to the side as if lured by something, the Junoesque Baskerville dominates the space. Her head, arms and legs are always perfectly placed. She moves with lyrical precision through arches, bends and swoops as if her body were made of finely wrought steel. This is a woman of dignified maturity in all her glory. When she exits the stage, trailing a long red sash in her wake, the world is hers to command."
– Paula Citron, The Globe & Mail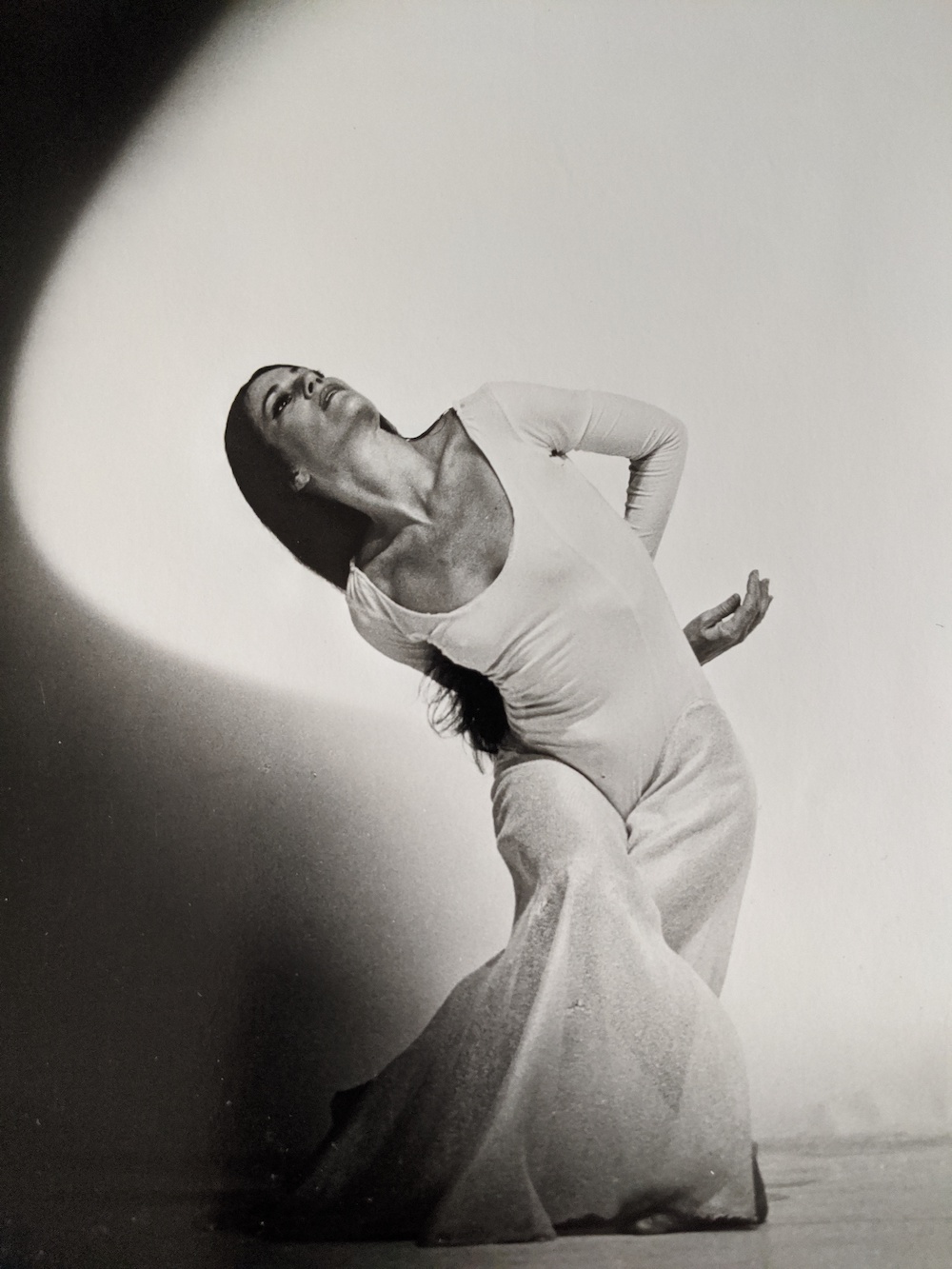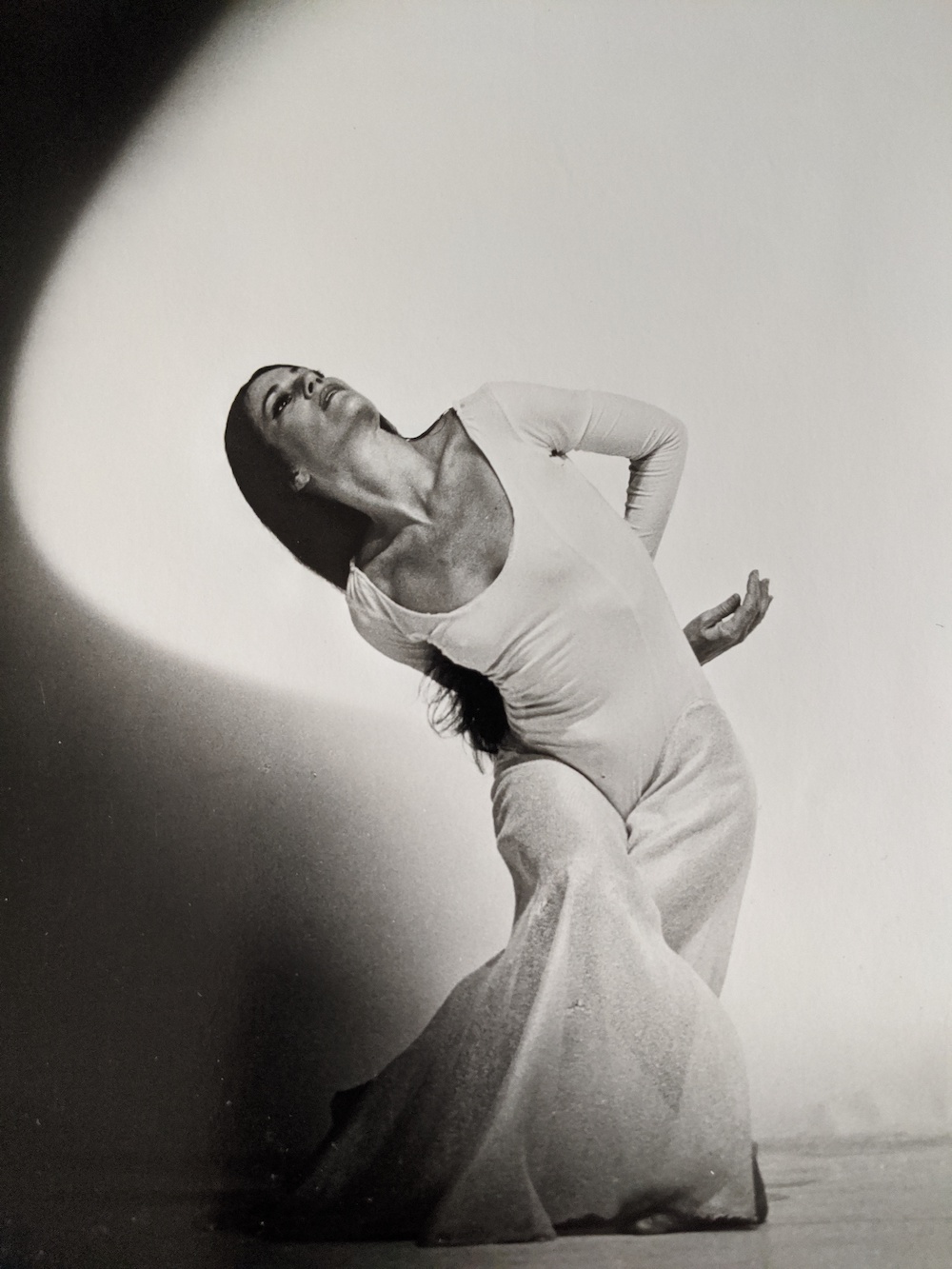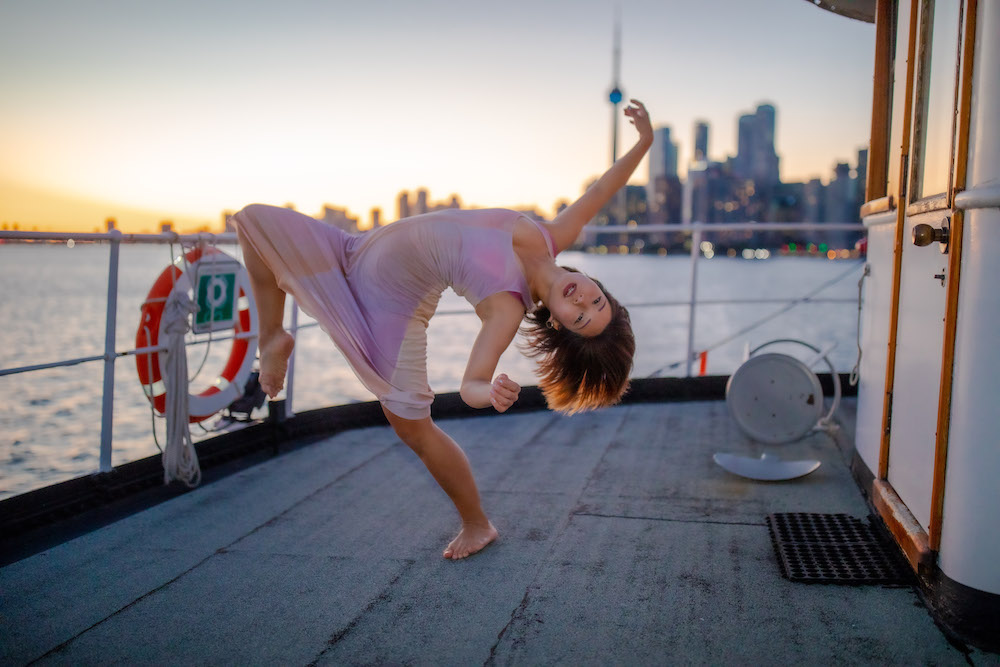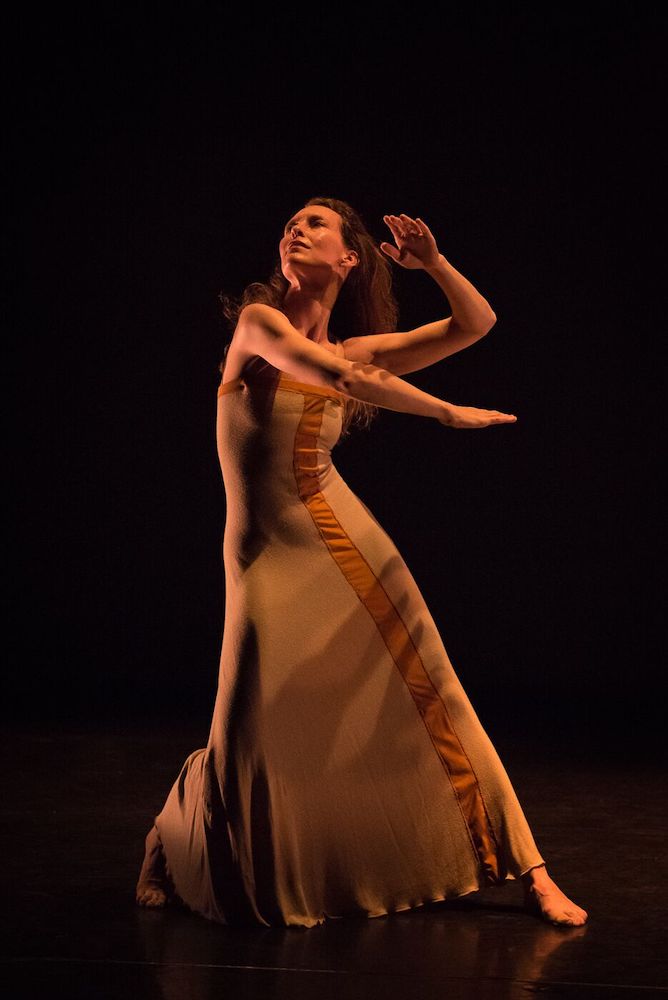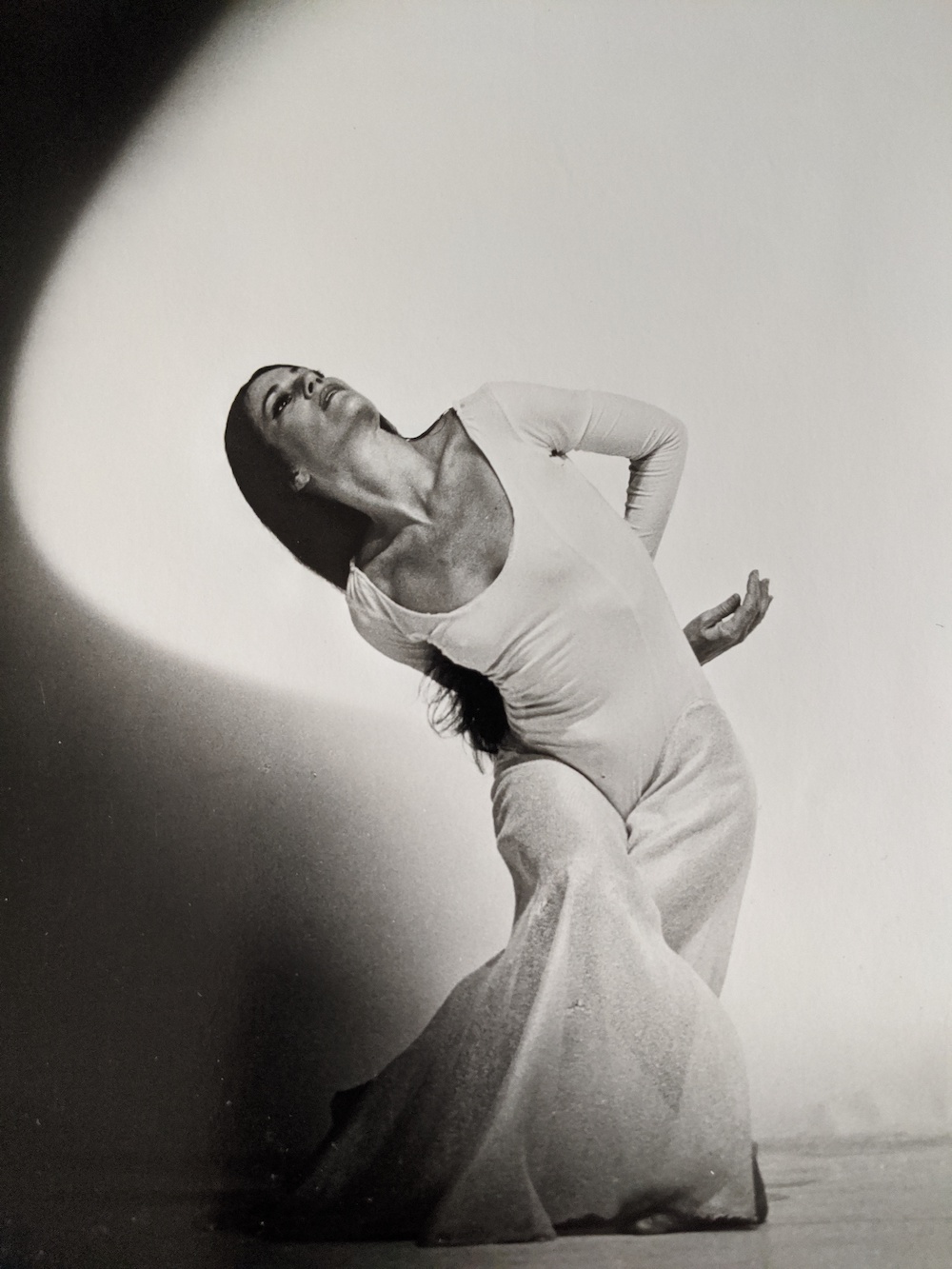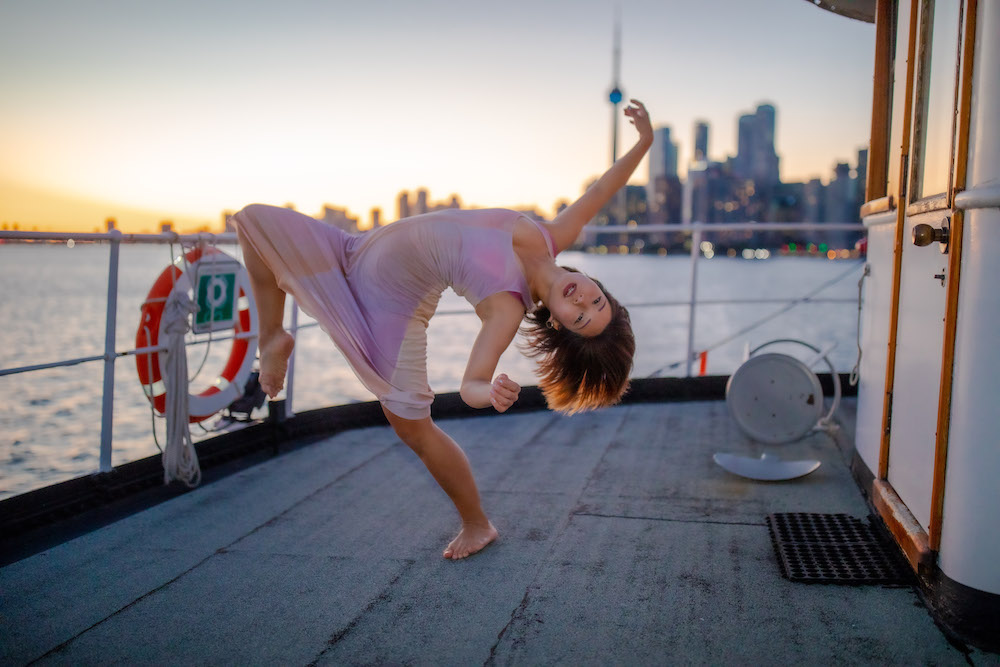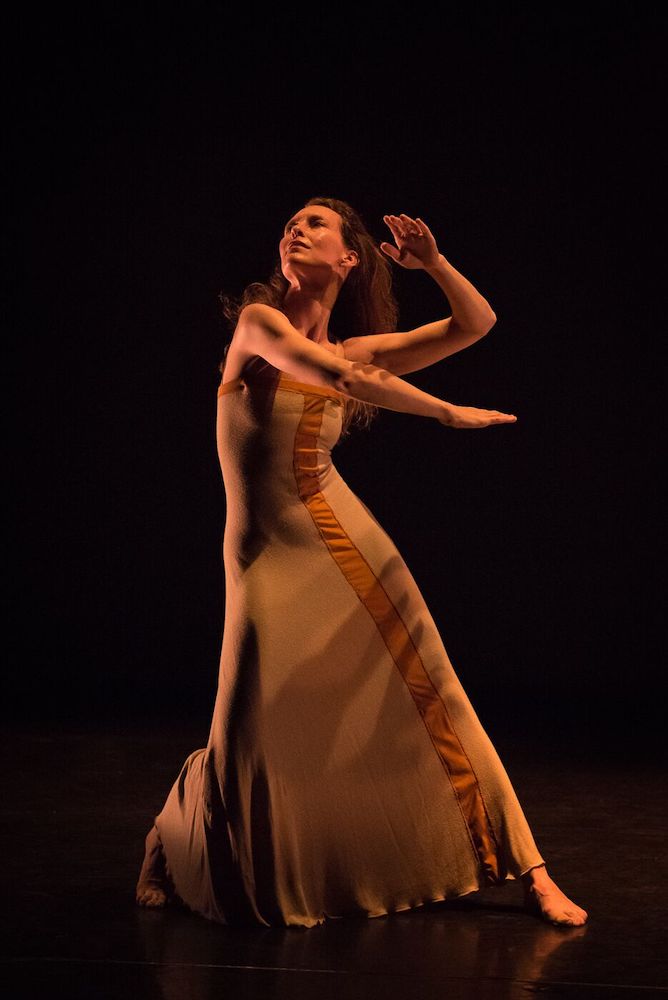 Performances
September 23 – 25, 2021
7:30pm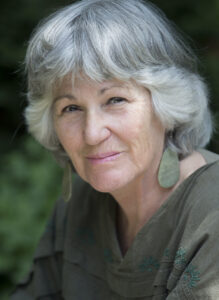 Patricia (Trish) Beatty was born in Toronto in the month of May, 1936. She had a classical education at Havergal College, not much of which rubbed off on her except athletics for she was physical from the start. She studied ballet with a very spirited Gladys Forrester and Gweneth Lloyd, but it was Bennington College, a very progressive college in Vermont, from the years 1955-59, that set her on a creative and artistic path. Five years at the Martha Graham School of Contemporary Dance in New York City made her a serious modern dancer. She understood her mission in life to be a carrier of the Graham Technique of dancing in all its beauty and depth. She did this together with Peter Randazzo and David Earle for twenty-seven years with their company, the Toronto Dance Theatre. She choreographed twenty-five works for the company and taught endless young Canadian dancers. Her last piece of choreography, The High Heart, choreographed in 2009 for Danielle Baskerville, was her final feminist statement. Her creative life continued in the form of poetry. She has three books to date and a prose work on the art of making dances. Trish left us, still writing, in November of 2020.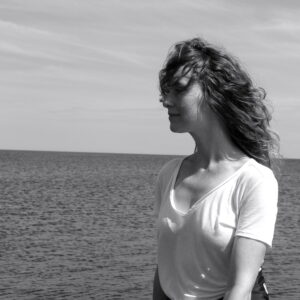 Danielle Baskerville (she/her)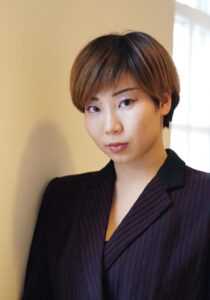 Kurumi Yoshimoto is a Toronto-based dancer originally from Osaka, Japan who started studying ballet at the age of 3. She trained at private dance studios until she earned her BA in Psychology in 2015 from Kwansei Gakuin University. In 2017, she came to Canada to study modern dance and spent 1 year with Chimera Project's company B before attending The School of Toronto Dance Theatre in 2018 where she graduated in 2021. In the summer of 2019, she trained at the Ailey School with world renowned dancers and choreographers such as Judith Jamison and Tracy Inman. She also participated in ProArteDanza's summer intensive which earned her an invitation to be an apprentice with the company for their 2019 fall season. In 2020, she was a dancer in the SummerWorks festival, and joined Kylie Thompson Dance in the summer. Yoshimoto was awarded the 2020 Kathryn Ash Scholarship and the Lindy Green&Sam Chaiton Bursary in 2020 and 2021. Currently, she is interested in the many possibilities dance has to offer as well as participating in multidisciplinary projects so that she can continue to express herself. Yoshimoto is also passionate about teaching dance to share her joy.