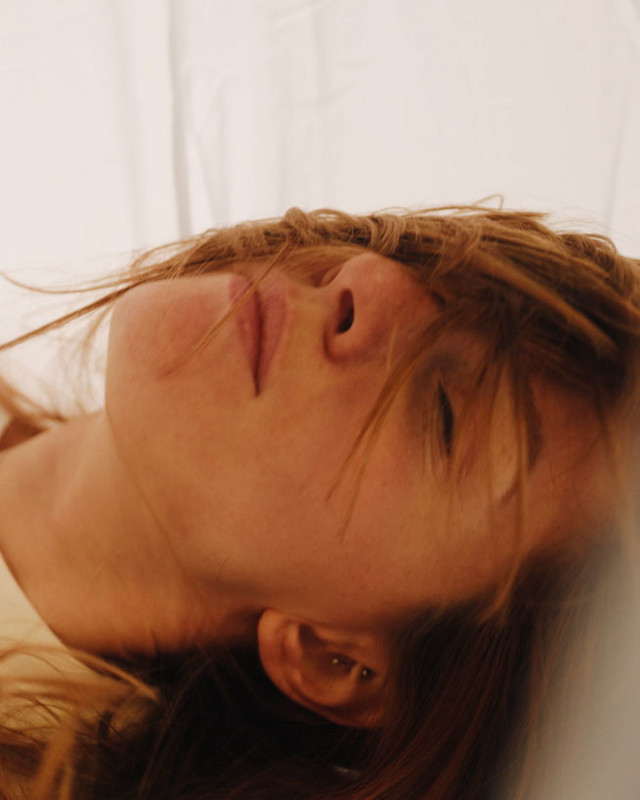 After the recent break up of a longterm relationship, Maeve must move through nostalgia and pain to find herself again.
Artists:
Director Biography – Jean-Marc Abela
Jean-Marc est un réalisateur et directeur photo libano-québécois grandi en Ontario dans le milieu francophone. Sa mission est de servir le film en donnant vie à sa vision de réalisateur, mais surtout en gardant une posture bienveillante et accueillante avec l'équipe et les gens qui participent à ses projets. Il est un phare solide et inspirant.
Son leitmotiv est de constamment faire évoluer sa pratique au-delà de sa zone de confort en explorant de nouveaux styles et en utilisant de nouvelles techniques afin de créer les meilleures images pour servir l'histoire. En plus des chapeaux de réalisation et de direction photo, Jean-Marc a une longue feuille de route en montage. Il apporte à la fois son expertise et sa perspective toute personnelle aux projets auxquels il participe. Il aborde chaque projet avec un regard neuf. Ce qui le motive le plus c'est d'être exposé à des idées et des propositions qu'il n'aurait pas envisagées lui-même!
Il a travaillé comme directeur de la photographie sur sept longs-métrages documentaires, sept séries et films documentaires pour la télévision, réalisé et monté deux longs-métrages documentaires, en plus d'avoir produit, réalisé et monté une multitude de courts-métrages pour une vaste gamme de clients.
Credits:
Jean-Marc Abela Director
Elie-Anne Ross Artistic Director
Elie-Anne Ross Choreographer
Elie-Anne Ross Performer
Jean-Marc Abela Cinematography
Jean-Marc Abela Editing
Elie-Anne Ross Writer
Jean-Marc Abela Writer
Jean-Marc Abela Producer
Elie-Anne Ross Producer
Richard «Sashu» St-Aubin MUSIC
Tristan Barton MUSIC
Curtis Cole MUSIC
Michael Nignola MUSIC
Run Time: 10:00