Thank you to our amazing supporters for the 2021 edition, inTO focus.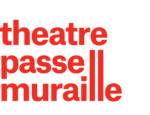 Individual silent auction donors:
Michael Plauntz
An anonymous donor
For their time, generosity, energy, encouragement, love, and support, d:mic/fac would like to thank:
Andrea Roberts
Brittany Duggan
Colorado Ballet
James Kendal
Johanna Bergfelt
Julia Sasso
Kate Hilliard
Katherine Does
LEAN
Leanne Kirkham, Northern ballet
Louis Laberge-Côté
Lynanne Sparrow
Marjorie Chan and Indrit Kasapi
Matthew Chan
Mercedes Watson
Michael Tong
Mimi Beck
Nicola Phillips, Northern ballet
Nina Lee Aquino, Lauren Naus & Factory Theatre
Patricia Fraser
Peggy Baker
Renee Gluck
Robin Cardova
Susan Cash
Susan Lee
Vicki St. Denis
Our Publicist: Jenn Perras
Our superb board: Richard Lee, Michael Plauntz, James Beamish, Loretta Chang
The amazing Canadian Stage crew and team.
…and a big thank you to all our sweeties, you're the best.
Acknowledgement
The festival is dedicated to Lighting Designer David Morrison (1960 – 2007). We are here in this festival format because of his bright idea!! Thanks David.