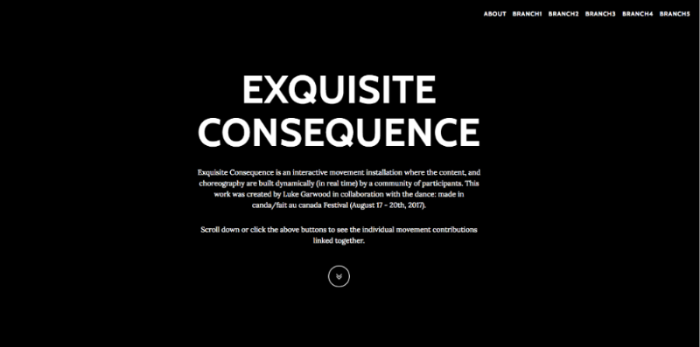 Arts Encounters: Exquisite Consequence
If you attended d:mic/fac, you may have had the chance to participate in Luke Garwood's fantastic Arts Encounter piece, Exquisite Consequence. This piece was an interactive movement installation where the content and choreography are built dynamically (in real time) by a community of participants.
With all of the data collected over the festival, some of the movements have already been posted to the website for you to check out! See if you can decipher your own style and movement qualities among the rest. 
Check out Exquisite Consequence HERE.