Morrison Series
Curated by Yvonne Ng
Thursday, August 17, 9:00 pm
Saturday, August 19, 7:00 pm
Sunday, August 20, 7:00 pm
Post-Show Chat
Saturday, August 19, 8:00 pm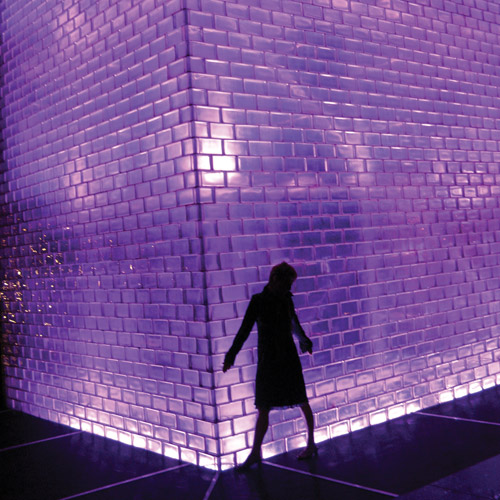 Crépuscule 
Marie-Josée Chartier  (Toronto, Ontario)
Toronto premiere
Crépuscule is a physical and visual response to the musical work 'In the High Branches' for string quartet and contemporary Gamelan written by Canadian composer Linda C. Smith.
Choreographer: Marie-Josée Chartier
Lighting Designer: Noah Feaver
Composer: Linda Catlin Smith
A multi-faceted artist, Marie-Josée Chartier moves easily between the worlds of dance, music, opera, and multi-media in her roles as choreographer, performer, director, vocalist, or teacher. Her choreographic works have been presented in festivals in Canada, Europe, and Latin America and have been featured on documentary films and national television. She is the recipient of the 2015 Jacqueline Lemieux Prize, the 2001 K.M. Hunter Artist Award. She has been nominated nine times for Dora Mavor Moore Awards, having won twice, for fifty-one pieces of silver and for And By the Way, Miss. In the world of music/contemporary opera Marie-Josée has collaborated with Queen of Puddings Music Theatre, The Gryphon Trio, Toca Loca, Tapestry Opera and, since 2005, l'Ensemble Contemporain de Montréal. She is a frequent guest teacher in modern dance, movement for singers and musicians, voice exploration and improvisation at major training institutions and universities in Canada and Latin America. In 2003, Marie-Josée founded Chartier Danse to support her creative activities. Acclaimed productions include petites danses versions 2014-2016, Stria (a full-length solo work), Red Brick celebrating composer Michael J. Baker with Arraymusic, Contes pour enfants pas sages with PPS Danse, Screaming Popes with the German company, fabrik Potsdam, and Bas-Reliefs with Danse-Cité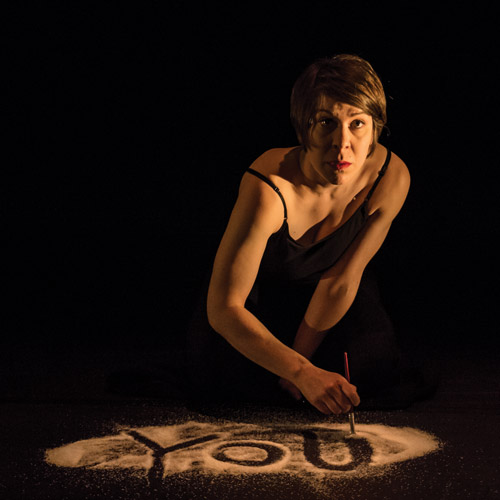 Messages to an Audience 
Naomi Brand (Vancouver, British Columbia)
Toronto premiere
Messages to an Audience takes a whimsical and metaphorical look at communication and the relationship between viewer and performer. It is a portrait of one dancer's earnest attempt to be understood and her scuffle with all that gets in the way between sender and receiver.
Choreographer/Performer: Naomi Brand
Originally from Toronto, Naomi Brand spent 10 years working and dancing in Calgary, before relocating to Vancouver in 2013. She holds both a BA and an MFA from the University of Calgary and is a recipient of the Lieutenant Governor of Alberta Emerging Artist Award. Naomi has cultivated a unique artistic practice as a dancer, choreographer, educator and writer that spans work with professional artists, to community-engaged practice with diverse populations. She has performed in the works of Tania Alvarado, Noam Gagnon, Helen Husak, Melanie Kloetzel (kloetzel&co), Sharon Moore, Davida Monk (M-Body) and Jason Stroh among others and is an Associate Artist with projet bk. Her choreography has been featured in numerous venues and festivals across Canada as well as in Poland, Italy and Uruguay. Naomi is the co-founder and director of All Bodies Dance Project, an inclusive project for dancers with and without disabilities and, is a contributing writer with The Dance Current.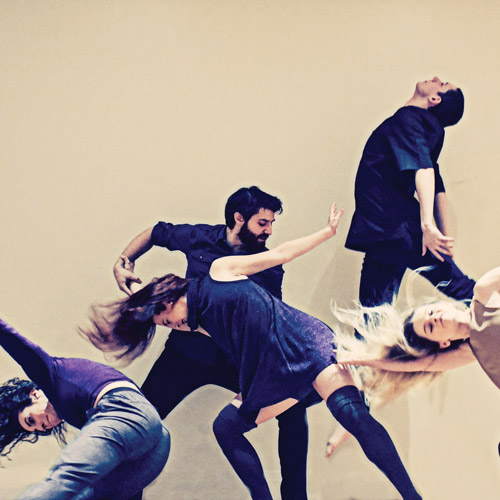 Welcome to Our Home – Tangled
Hanna Kiel / Human Body Expression
World premiere
Welcome to Our Home – Tangled explores the strength behind the family bond. In this piece we witness the ups and downs around a family's drama, conflicts, and inner workings. Drawing characters from my own personal family, I question "what makes a family stick together through the thick and thin, and why this bond is unbreakable?"  Through exploring different characters and their physical relationship, I hope to discover the true strength behind the family bond.
Choreographer: Hanna Kiel
Dora nominee Hanna Kiel is from Seoul, South Korea, and moved to Vancouver in 1996. She has presented her work at 12 Minutes Max, PlanB Singles and solos Festival, Dancing on the Edge Festival and Pulse at the Scotiabank Dance Centre in Vancouver. In 2007, she collaborated with Yoko Ono as a dancer and choreographer at the Centre A. Moving to Toronto in 2008, Hanna has continued choreographing for: George Brown Dance, Ryerson Dances, School of Toronto Dance Theatre, Kenny Pearl's Emerging Artist Intensive, IGNITE, ProArteDanza, Ballet Jörgen, Alias Dance Project, The National Ballet of Canada, Canadian Contemporary Dance Theatre and Decidedly Jazz Danceworks in Calgary. In 2012 she won Northwest Dance Project's 'Pretty Creatives' international choreographic competition. She was an E-choreographer in 2015 for Springboard Danse Montreal. She is one of the founders of "The Garage" dance development and exchange collective group.
Human Body Expression: Founded by choreographer Hanna Kiel, HBE strives to be a force of positivity and inspiration, fusing dance genres and using classical technique with non-traditional styles to showcase movement that is extremely physical and completely free. HBE seeks to tell stories and explore narratives that pulse from the very heart of human feeling; that are touching, arousing, disturbing, exciting and everything in between.