Curator's Note: Robert Binet
I am thrilled to have these works by artists I admire so greatly presented at d:mic/fac. We began conversations about this programming in 2020 and it has been a pleasure to let it evolve over the past years as our world has shifted in ways both beautiful and deeply challenging. Hanna Kiel is an artist I greatly admire for her drive to create exciting dances that invite the audience into her world with bold energy and a warm embrace. Meryem Alaoui's ability to make sensitivity the loudest quality in her work touches me deeply and the conversation between musician and dancer in Solo (not solo) Water Study offers a mode of communication that feels both new and eternal.
I was incredibly moved when I first witnessed Peggy Baker's collaborations with Derek Souvannavong and Vania Dodoo-Beals. To me these works embody the very best of what intergenerational mentorship and collaboration can be; a sharing of process and practice that facilitates artistic expansion for all involved and puts the younger artist more deeply in touch with their own voice. Derek and Vania are glorious dancers and creators and the way Peggy has put wind in their sails as they bring their ideas out into the world makes me deeply excited about the future of dance in Canada.
Join us for a post-show chat
Fri. Aug. 18, 8:00 pm
With Vania Dodoo-Beals, Meryem Alaoui, Hanna Kiel and Derek Souvannavong
Moderated by Louis Laberge-Côté
Louis Laberge-Côté is Assistant Professor at Toronto Metropolitan University since July 2018. He is a Toronto-based dancer, choreographer, teacher, and rehearsal director. An acclaimed performer, he has danced nationally and internationally with over thirty companies and has been a full-time member of Toronto Dance Theatre (1999-2007) and the Kevin O'Day Ballett Nationaltheater Mannheim (2009-2011). He has created over eighty choreographic works, which have been presented and commissioned in Canada and abroad. His work has garnered him a Dora Mavor Moore Award for Outstanding Choreography and ten other individual and ensemble nominations for Performance or Choreography. He is a triple KM Hunter Award nominee and has received several grants from all three levels of government, the Chalmers Foundation, the Metcalf Foundation, the Laidlaw Foundation, and the Dancer Transition Resource Centre. He acted as Chair of the Canadian Alliance of Dance Artists – Ontario Chapter (2005-2007), Vice-President of the Canadian Dance Assembly (2013-2017), and Chair of the Dance Committee at the Toronto Arts Council (2013-2018). He currently is President of Healthy Dancer Canada. He holds an MFA in Creative Practice from the University of Plymouth (UK) and Transart Institute (USA). Laberge-Côté continues to be a sought-after interpreter and investigator of new dance creations.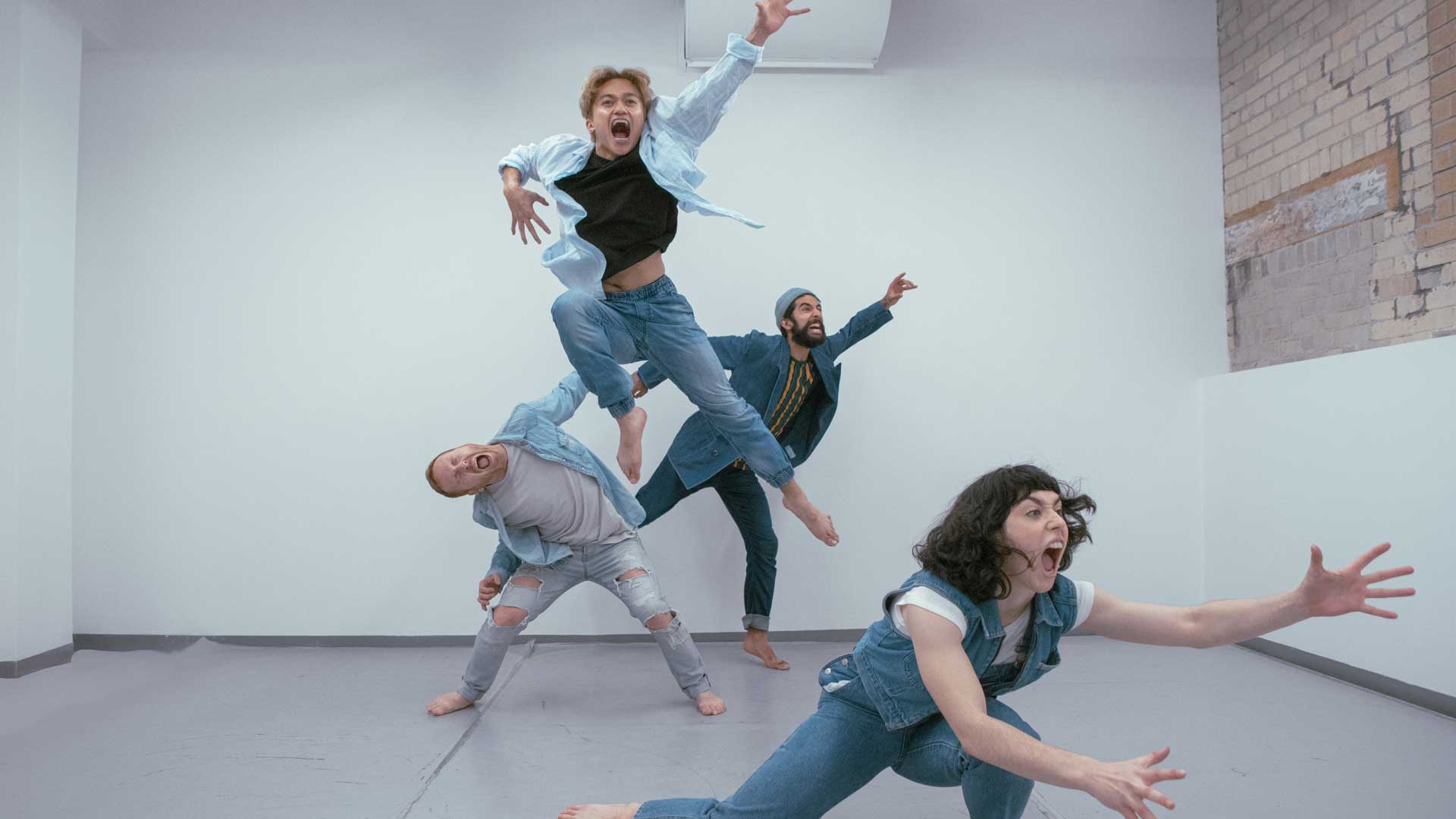 BODY is a captivating journey towards discovering and unleashing our truest forms of self-expression through the power of authentic physicality. It embarks on an exhilarating exploration, delving deep into the organic rhythms and unique styles of each dancer. BODY transcends boundaries and elevates the art of body language to unprecedented heights, igniting a profound celebration of our innate and primal means of communication. It invites us to embrace the raw beauty and intricacies of movement, creating a transformative experience that takes us beyond words and into the realm of pure physical expression.
"Kiel is a dance artist who is not afraid to tackle big subjects. Her movement is meticulous in defining meaning, and taken as a whole, her choreography explores and presents the human condition in compelling ways."
– Paula Citron
Content Warning
Flashing lights
Choreographer: Hanna Kiel 길현아 – in collaboration with the dancers /Human Body Expression
Performers: Clara Isgro, Rumi Jeraj, Young-Ju Kwon, JeffreyLapira, Ryan Lee, Jung Woo Lee, Daeva Miles, Kelly Shaw
Composer: Adam Campbell
Costume Designer: Julia Kim
Rehearsal Director: Nicole May Decsey
Mentor: Bonnie Kim
Lighting Designer: Simon Rossiter
Dora winner Hanna Kiel is from Seoul, South Korea, and moved to Vancouver in 1996. She has presented her work at 12 Minutes Max, PlanB Singles and solos Festival, Dancing on the Edge Festival and Pulse at the Scotiabank Dance Centre in Vancouver. In 2007, she collaborated with Yoko Ono as a dancer and choreographer at the Centre A. Moving to Toronto in 2008, Hanna has continued choreographing for: Rosedale Heights School of the Arts, Conteur Dance Academy, George Brown Dance, Ryerson Dances, School of Toronto Dance Theatre, Kenny Pearl's Emerging Artist Intensive, IGNITE, ProArteDanza, Ballet Jörgen, Alias Dance Project, The National Ballet of Canada, Canadian Contemporary Dance Theatre, Toronto Dance Theatre, Dusk Dances and Decidedly Jazz Danceworks in Calgary. In 2012 she won Northwest Dance Project's 'Pretty Creatives'international choreographic competition and she was an E-choreographer in 2015 for Springboard Danse Montreal. Hanna is the artistic director of Human Body Expression and a resident choreographer at Canada's Ballet Jorgen.
Solo (not solo) Water Study
Solo (not solo) Water Study is an intimate work, a joyful, quiet, sometimes loud, sensorial celebration of creative expression for two performers, one dancer and one percussionist, who play at attempting sound and movement synchronicity, negotiating following and leading and everything else in between, failing with joy and full agency at their respective tasks.
Moving with their fluid instruments, they use attention, redirection, pausing, silence, breath, the sound of water and its absence, to see, match or interrupt the flow.
scale, volume, amplitude, detail,
play, work, strategy,
space
Choreographer: Meryem Alaoui
Dancer: Sonja Boretski
Musician: Germaine Liu
Creative Collaborator: Sahara Morimoto
Photographer: Ömer K. Yükseker
Meryem Alaoui is a dancer-choreographer from Morocco, living in Toronto. She's the founder of Jasad Dance Projects, a not-for-profit aiming at increasing the visibility and representation of dance artists from the MENA region. Influenced by her studies of Body-Mind Centering®, her work is often an invitation towards a softer, more sensorial and felt experience of dance.
A graduate of the School of Toronto Dance Theatre, she has danced for choreographers Amanda Acorn, Peggy Baker, Angela Blumberg and Antony Hamilton, among others.
Her choreography has been shown in Ontario, Quebec and Morocco. Her latest projects include 'Ensemble', a dance creation with collaborators from Morocco and Canada, and the beginning of new creation for 7 women from the MENA region, called "Sand Bodies".
Meryem has received residency support nationally and internationally, and project funding from the Canada Council for the Arts, the Ontario and Toronto Arts Councils.
This new solo, choreographed through Peggy Baker Dance Projects RBC Emerging Artists program in the fall of 2022, was created through a highly collaborative process bridging generations, cultural frameworks, and artistic practice. Unfold Attachments reflects on the experience of loss, betrayal and heartbreak. We are taken on a journey with the dancer as they hash out these emotions in five stages; Betrayal, Heartbreak, Loss of Control, Forgiveness and Relief. Through these stages they find the necessary actions to overcome this emotional stress to find peace and connection with themselves.
Choreography: Peggy Baker, Vania Dodoo-Beals
Music: Michael Menegon
Lighting Design: Emerson Kafarowski
Performer: Vania Dodoo-Beals
Vania Dodoo-Beals Is a Toronto based Dancer and Choreographer. After graduating from Toronto Metropolitan University (Formerly Ryerson) in 2020 Vania has created and presented work across the city. Her work includes 'The Child Within' presented at Fall for Dance North and 'Beyond The Line' presented at Nightshit. In 2022 she was the Assistant Choreographer for 'On Solid Ground' choreographed by Siphesihle November for The National Ballet of Canada. In 2023 Vania was awarded as the RBC Emerging Artist with Peggy Baker Dance Projects where she collaborated with Peggy on the solo 'Unfold Attachments. As she emerges as a choreographer Vania's work will continue to be influenced by Rhythmic music, physical movement and her personal narrative.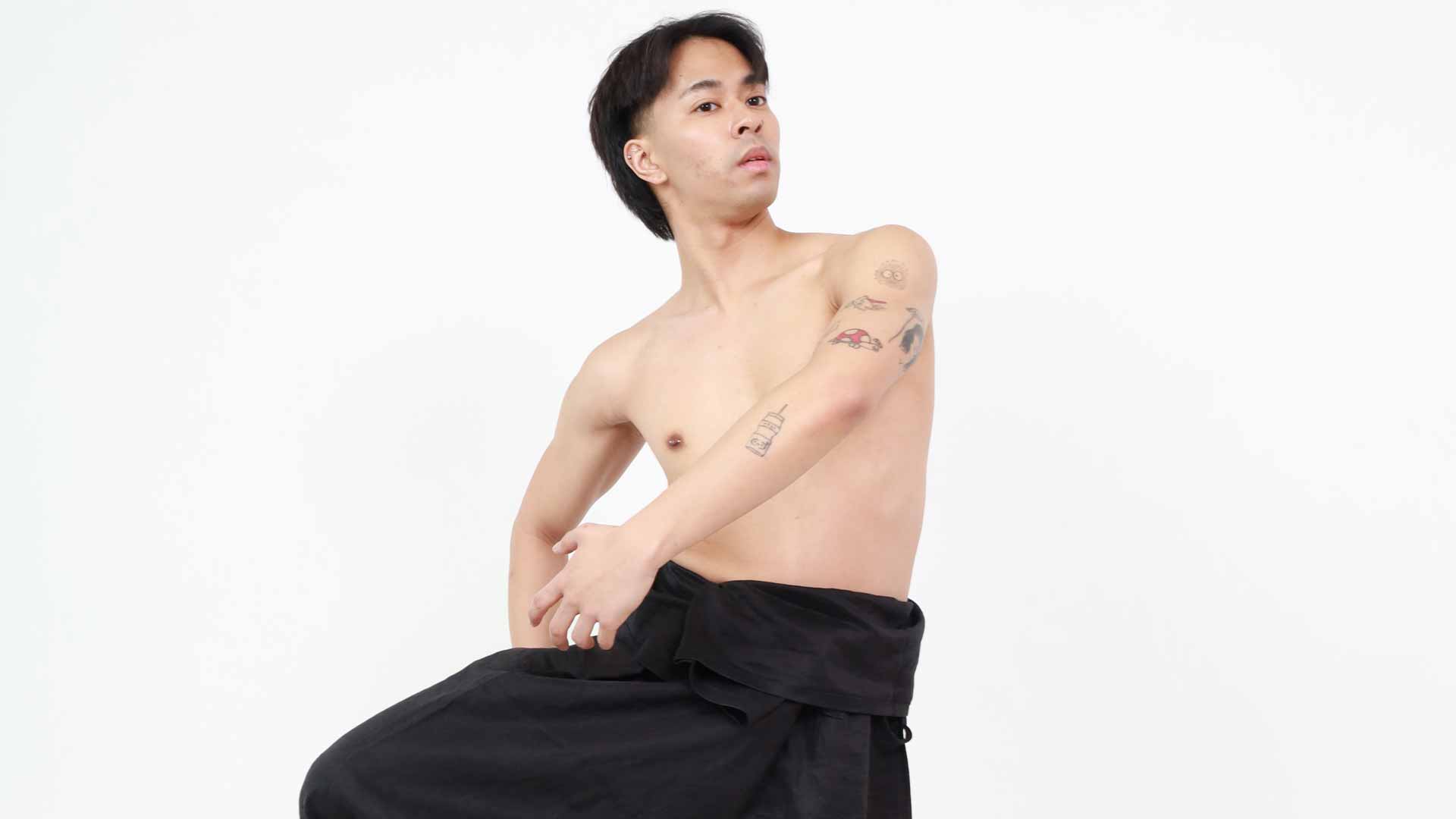 this identity: woven is a letter to self-identity, language, culture and sharing. It endeavours to look at bridging cultural gaps and mixed identities that emerged from forgotten identities, resurfacing to be celebrated and developed into a genuine sharing of self to others and space. It looks at a weaving of fortified identities in the body: two languages of English and Lao and where they sit in the body, the shapes, lines and curves they create and how they interact with each other through a physical language of its own. "I don't know what I want to reach or how I want to reach it, but I want to bring it into a space with others."
Choreography: Peggy Baker, Derek Souvannavong
Dancer: Derek Souvannavong
Outside Eye: Peter Chin
Music: Duet for Heart and Breath / Richard Reed Parry / Nadia Sirota (viola), Richard Reed Parry (piano), Pour Anne-Marie Lemay ( Fourteen Remembered) / composed and performed by Ahmed Hassan (angklung) and Louis Simao (double bass) / used with permission, Music for Marcel Duchamp / John Cage / Stephen Drury (piano)
Lighting Designer: Emerson Kafarowski
Toronto-based emerging artist Derek Souvannavong is a 2022 graduate of the Bachelor of Fine Arts Honours Dance Program at York University, where his achievements in choreography and performance were recognized with the Spedding Memorial Scholarship and the Menaka Thakkar Award in World Dance. He has recently performed solo work this identity: woven created in collaboration with Peggy Baker through the RBC emerging Artists Program, as well as performed work through DaCo Lab hosted by Angela Blumberg. He is a former company member of Free Flow Dance Theatre where he has performed in numerous productions by guest artists Terrill Maguire, Danny Grossman, Edward Kastrau and Newton Moraes. Also Intrigued by traditional Lao dance forms, Souvannavong wishes to continue exploring relations between Lao dance forms and the western diaspora of contemporary dance.
Banner photo by Francesca Chudnoff