Arts Encounters is the multi-arts component of the d:mic/fac Festival. It encompasses a range of engagement and animation activities by dance professionals working in other disciplines.
We are interested in how artists working in multiple disciplines can view a form, and how their perceptions of that form – in this instance, dance – will engage our audiences at a deeper level. The Arts Encounters activities provide our audiences with new insight and additional avenues through which to connect to all our live dance series presentations. The hope is that our Arts Encounters' programming broadens the appeal and audience base for the Festival and ensures that our audiences see the depth of talent and tenacity we have in our community.
Thur Aug 17
-

dance in the sunroom

-

dance in the sunroom

-

dancefilm (MABOUNGOU: Being in the World in theatre) + pre-show chat
Fri Aug 18
-

Exploring Collaborative Models of Screendance Creation with Marlene Millar

-

dance in the sunroom

-

dance in the sunroom
Sat Aug 19
-

Workshop with LA TRESSE

-

dancefilm

-

Live Memory Session | Bohdan Romaniw

-

Live Memory Session | Eddie Kastrau
Sun Aug 20
-

dancefilms (Mixed programme in theatre)

-

Live Memory Session | Jane Marsland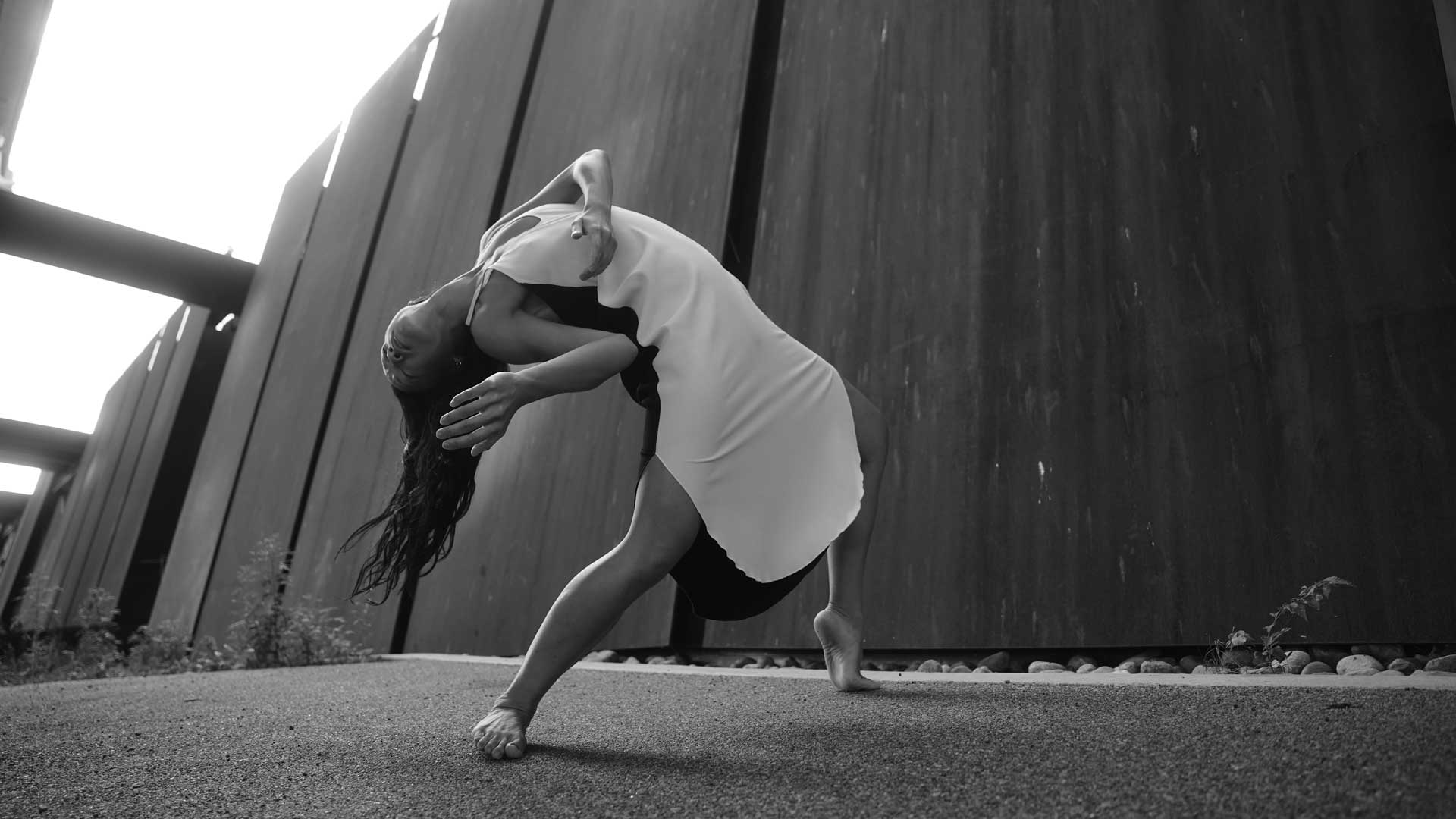 Throughout the festival, the photography of Drew Berry, Kendra Epik, and Marlowe Porter is exhibited in the lobby of the Betty Oliphant Theatre.
Drew Berry
Thank you to the artists in this community for sharing with me a glimpse into your world. Over the past decade, documenting rehearsals and performances in Toronto has me reflecting on the powerful work that has been created, and the incredible people who make this work happen. You have trusted me in capturing special moments in your artistic careers – moments so few get to witness. Maybe even more special than these exclusive glimpses into your processes are the moments that exist outside of the studio, where together, we are able to capture your artistry on your own terms. It is always an honour to help you capture and immortalize the unique nuances of your individuality; so for today, here is one of my closest friends Natasha, floating in all of her many inspiring strengths, the way so many of you do.
Kendra Epik
The meeting point is at the intersection of idleness and motion.
Marlowe Porter
In landscapes, bodies drape and integrate into the space. Fitting seamlessly into rocky crevasses, sliding easefully into sand, falling endlessly into billowing clouds. The length of our limbs, the strands of our hair, the moisture of our skin, always in contact with the elements, always creating and shaping landscapes.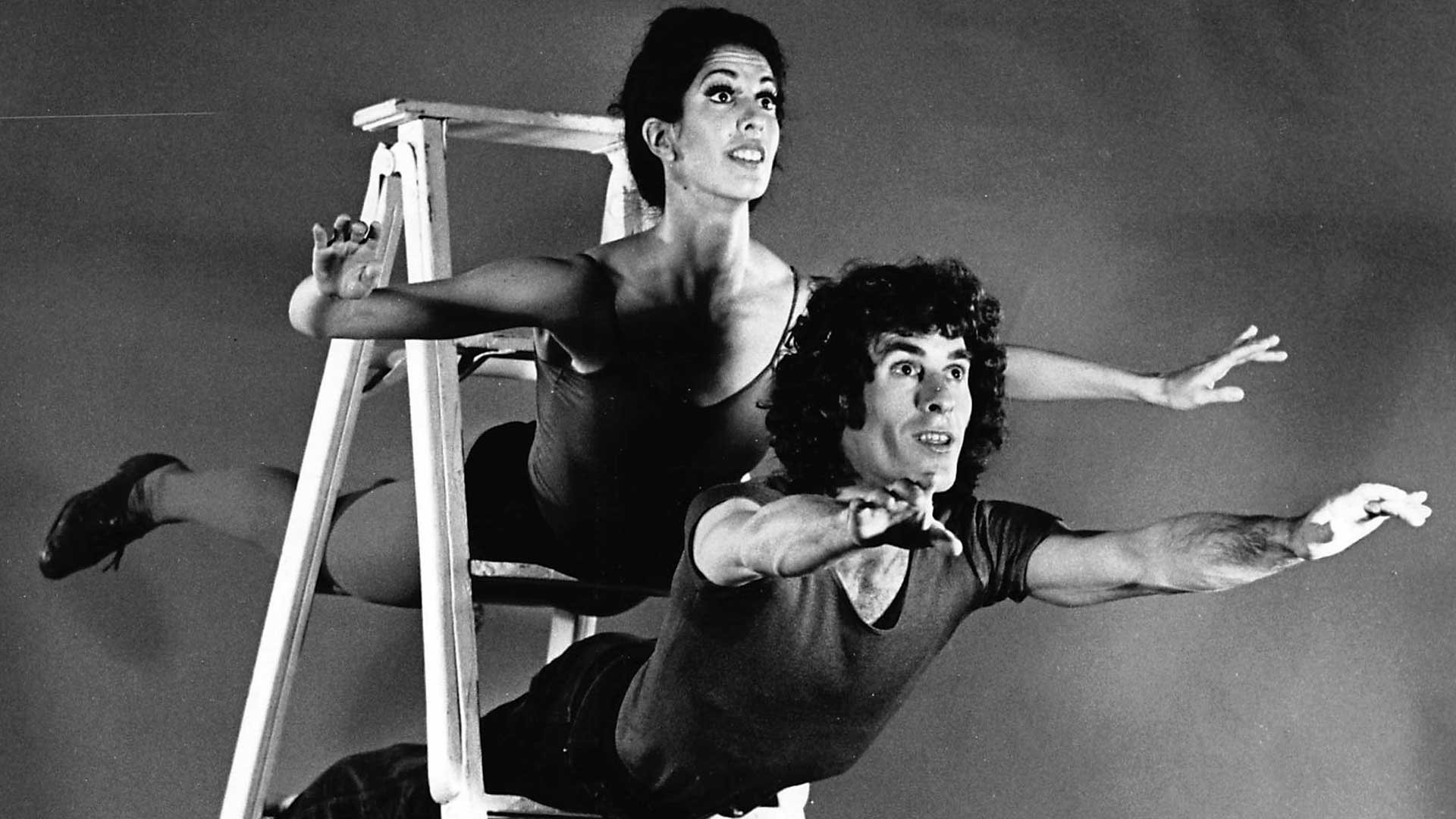 The Danny Grossman Dance Company was one of Canada's most beloved and influential modern dance companies, performing nationally and internationally between 1977 and 2007. Mairéad Filgate's Glimpses into the Early Years of the Danny Grossman Dance Company: The Artists and Community in Conversation with Mairéad Filgate explores the 30-year history of the company through the voices of dancers, directors, managers, stage managers, funders, designers, and audience members. Audio recordings, photographs, and live collective memory sessions with company alumni, offer an intimate portrait of this unique and extraordinary dance company.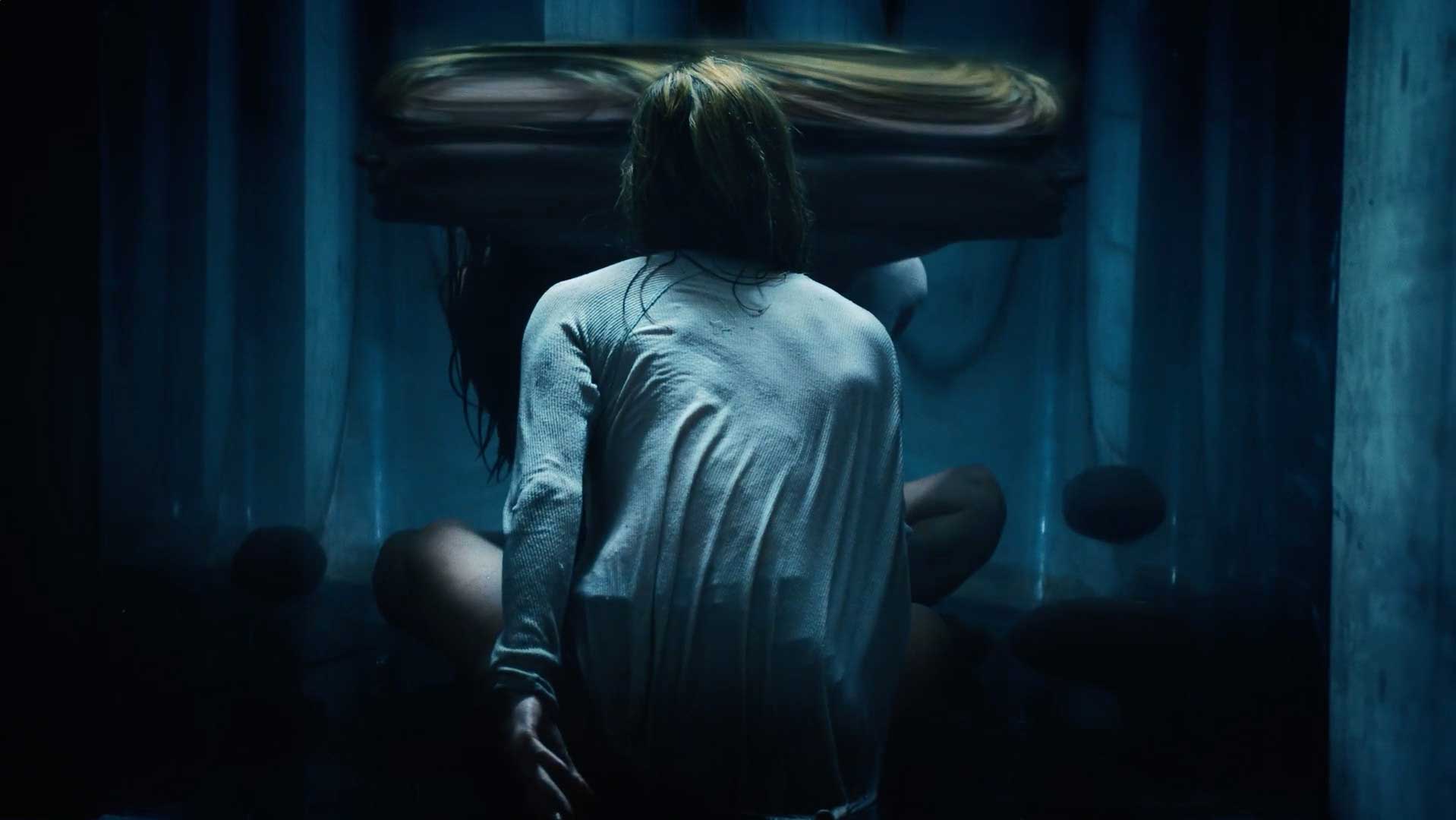 Choreography and dance explored through the art of what film has to offer.
Photo by Virginie Brunelle, still from Réminiscences.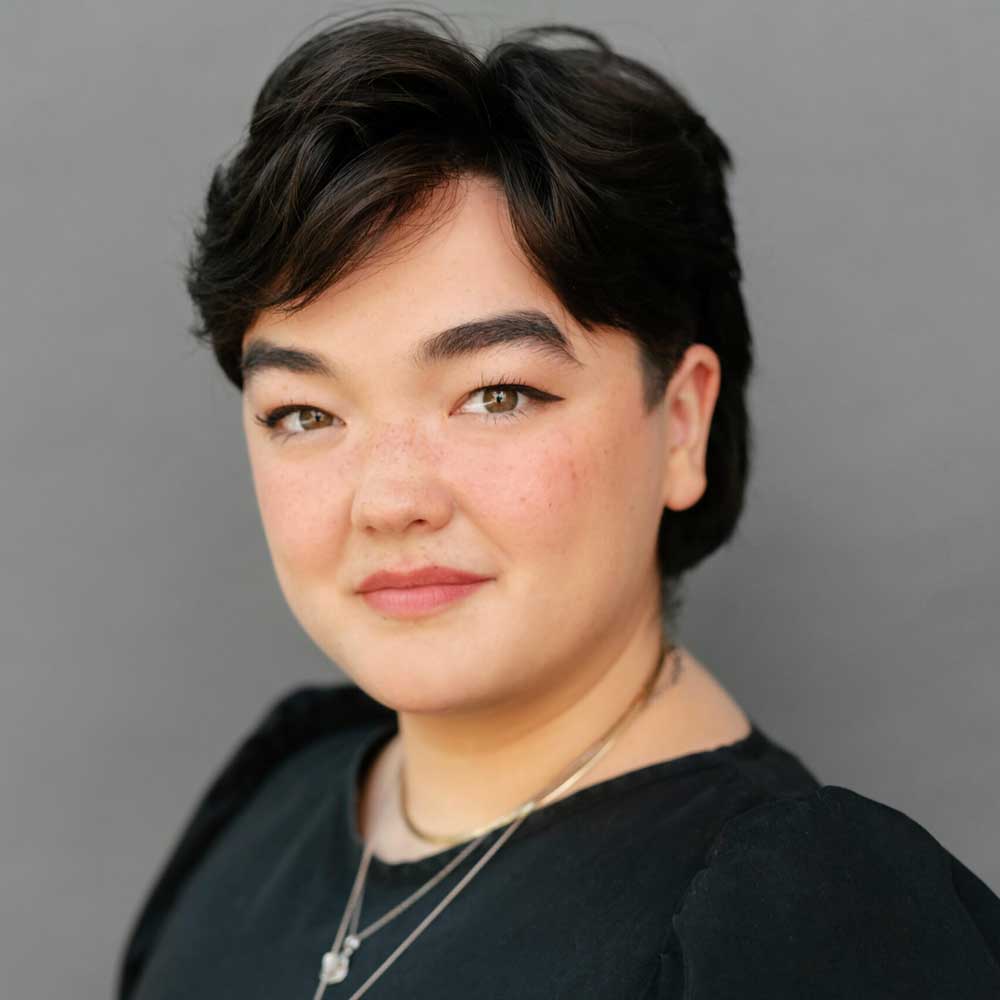 song in the sunroom
Location: Conservatory Room
Wed. Aug. 16, 8:15 pm
Artist Bio: Midori Marsh is an American-Canadian soprano, hailing from Cleveland, Ohio. She received her Bachelors in Music at Wilfrid Laurier in 2017 and her Masters in Opera at the University of Toronto in 2020. In fall 2019, she took home both first prize and audience choice award at the Canadian Opera Company's Centre Stage competition and recently completed her third year with the COC's young artist ensemble. While at the COC she was seen as Nella in Gianni Schicchi, the soprano soloist in Mozart's Requiem in collaboration with Against the Grain Theatre, Annina in La Traviata, Papagena in Die Zauberflote and Frasquita in Carmen. A "polished and poised performer," with "a truly gorgeous, expressive sound" she is a known quantity in the Canadian Opera scene. In 2020, she was named one of the CBC's "30 hot Classical Musicians under 30" and in 2022, she was nominated for a Dora Mavor Moore Award for her portrayal of Papagena in the COC's 2022 production of The Magic Flute. She was a semifinalist in the Metropolitan Opera's 2023 Laffont competition and a 2023 Lotte Lenya finalist.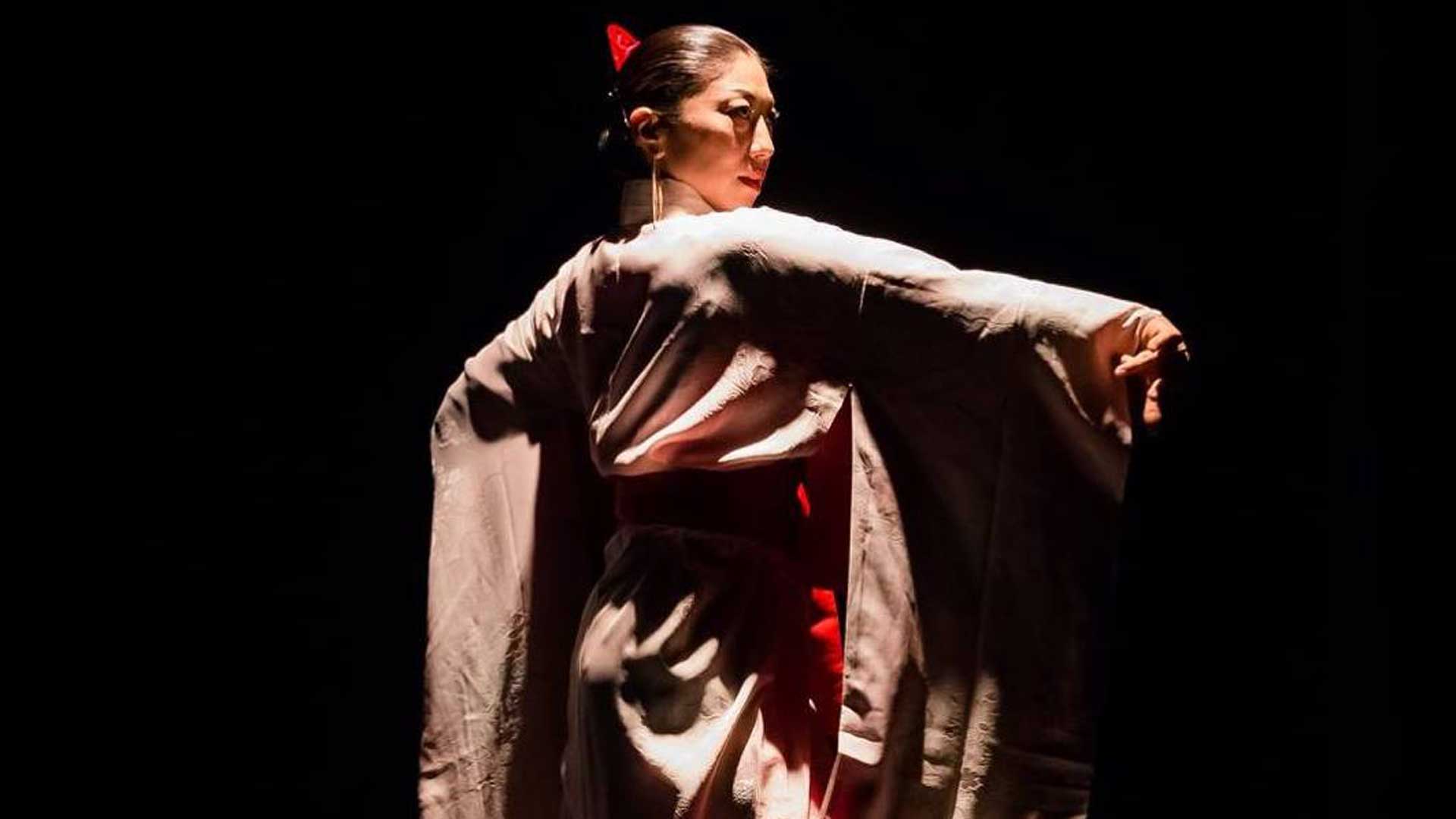 dance in the sunroom
Flamenco by Kiyo Asaoka
Location: Conservatory Room
Thu. Aug. 17, 8:10 pm & 8:35 pm
Fri. Aug. 18, 8:10 pm & 8:35 pm
Kiyo Asaoka is a flamenco dancer, teacher and the organizer of Tablao Flamenco Toronto, which produces a monthly flamenco performance in Toronto. She is a forever learner of flamenco and is eager to work and introduce the beautiful art form through her performances and Tablao Flamenco Toronto.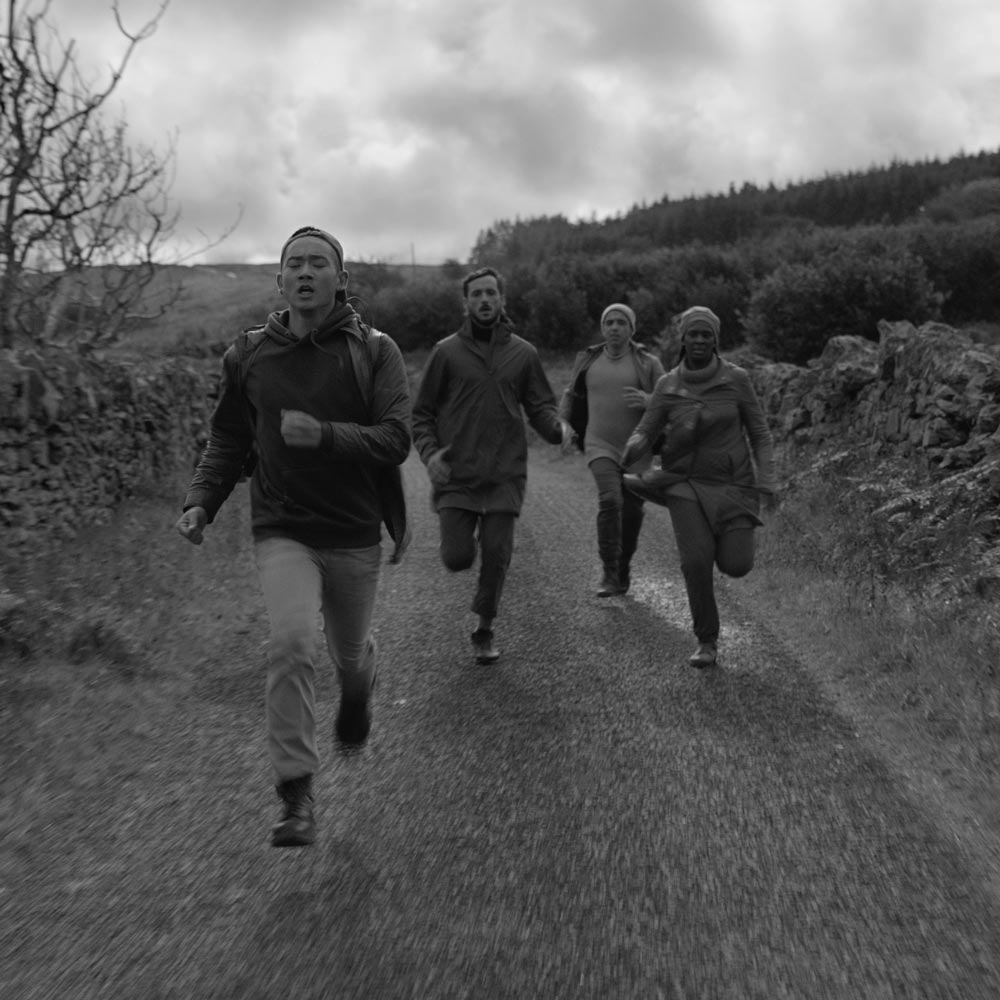 Workshops
An opportunity to broaden and have embodied experiences, and discover new ways to move, think and create.
Each workshop is $15. Register here.
Fri. Aug. 18
10:00am – 2:00pm
Workshop led by Marlene Millar will focus on collaboration in creation between choreographers and filmmakers.
This would be tailored to artists (students and professionals) involved in dance or cinema who are interested in exploring collaborative models of screendance creation. The workshop will explore the connection between the filmic space and the performance space, including influences and inspiration between the environment, the body, and the camera. Participants would work with their own cameras (smart phones or video cameras).
See MABOUNGOU: Being in the World on Thu. Aug. 17, 9:00 pm
Sat. Aug. 19
10:00am – 12:00pm
Experience in dance (of any style) is recommended. Observation will not be permitted for the Gaga warmup but the rest of the workshop is more fluid in terms of active participation.
With this playful workshop, Geneviève Boulet, Erin O'Loughlin, and Laura Toma (choreographer-performers), invite you into the universe of LA TRESSE, sharing their method of collective creation and fluid transfer of lead. Participants will first be led through a 30-minute Gaga warmup given by certified Gaga teacher Laura Toma, which will stimulate the imagination and senses. Throughout the workshop, dancers will be encouraged to access pleasure as a motivator for movement and to personify their fantasies while discovering a new world. They will be introduced to some of LA TRESSE's choreographic systems as well as phrasework drawn from their repertoire. Participants will be asked to tune into their curiosites and desires individually and collectively during both the open-ended and more structured approaches.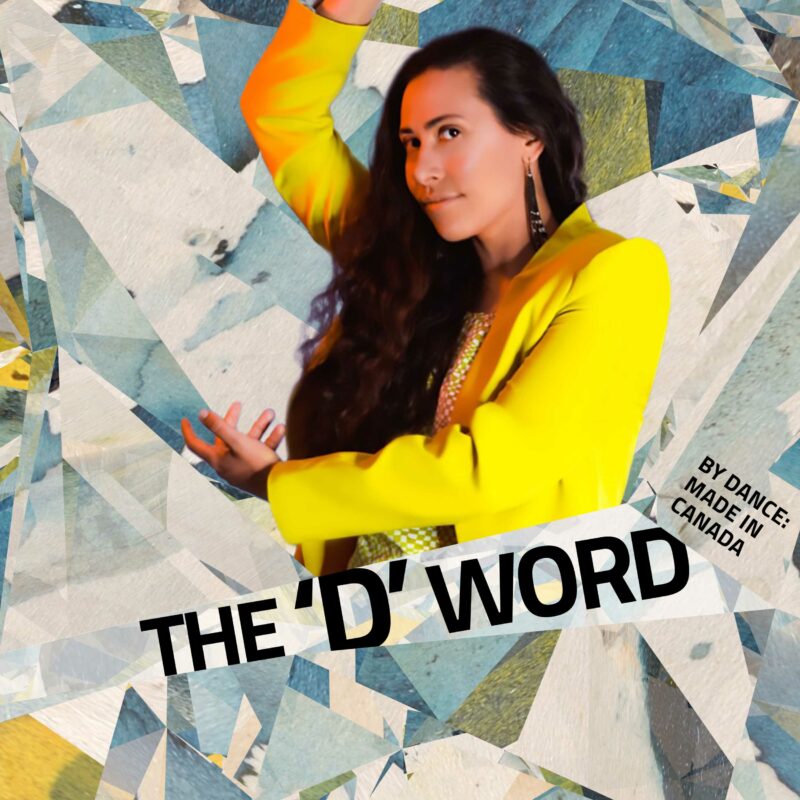 How do ideas like curiosity, embodied physics and shifting trauma through movement influence or interact with the work of dance artists? Aria Evans is back for Season 3 of The 'D' Word podcast, to ask these questions and jump into this year's theme: science and the mind. Hosted by Aria Evans, the Artistic Director of Political Movement and produced by Grace Elliot.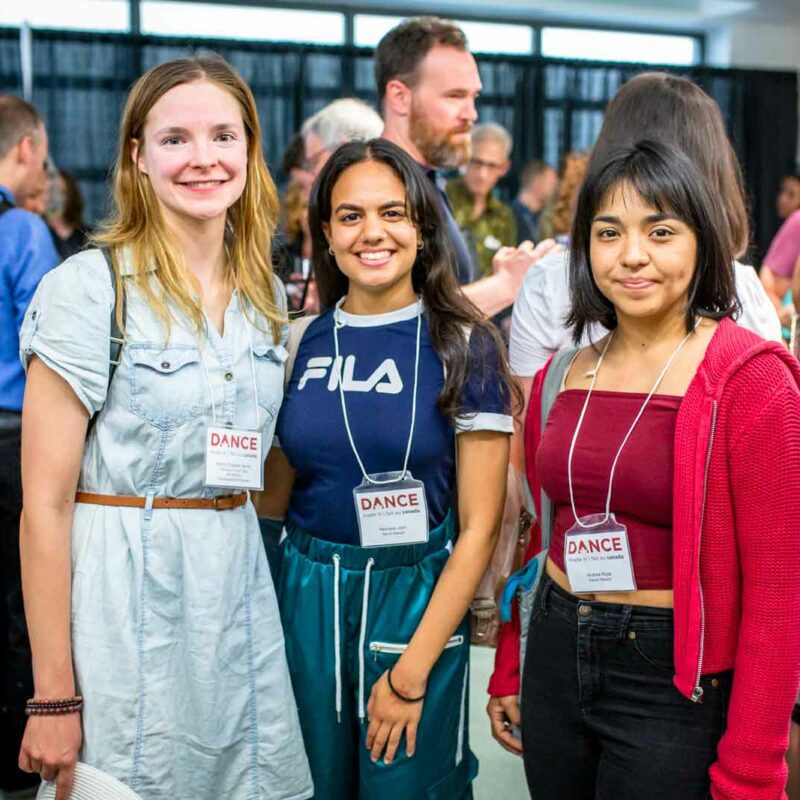 Up and coming dance artists, who will welcome and greet you in the lobby, all while learning about the inner workings of a festival setting.
Banner photo by Andrew Oxenham