WYSIWYG
What You See Is What You Get
Friday, August 18, 11:00 pm
Sunday, August 20, 2:00 pm
In the Late-Night Series (aka "What You See Is What You Get"), the choreographers/ performers of these 10-minute works drawn by lottery are: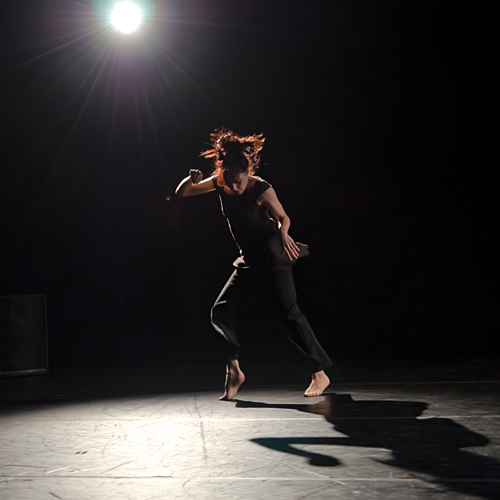 Frankenstein Fragments
Blue Ceiling dance/Lucy Rupert (Toronto, Ontario)
Sewing together different limbs and organs, fragments of past dances, a literal monster assembles and emerges with a bit of a devilish sense of humour.
Choreographer: Lucy Rupert
Lucy Rupert is a dance artist, theatre performer and artistic director of Blue Ceiling dance, known for her raw, vulnerable and articulate performances. As well as choreographing for her company, she has worked with artists and companies including: Theatre Rusticle, Fujiwara Dance Inventions, Nova Bhattacharya, Peter Quanz and Chartier Danse.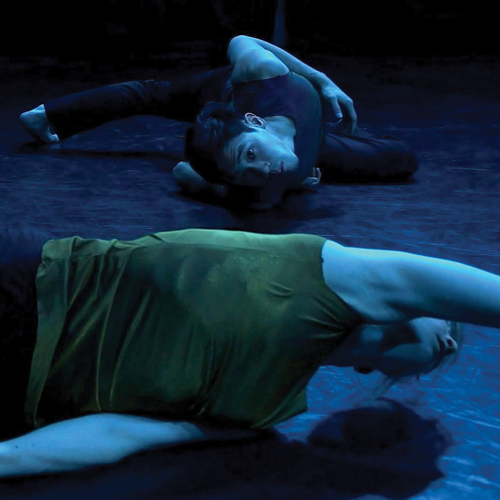 The Four Elements
Angela Blumberg (Toronto, Ontario)
The Four Elements is the second piece of the trilogy "Time", which I choreographed between 2014 and 2016. The duet draws from the elements water, earth, fire and air to explore change and impermanence.
Choreographer: Angela Blumberg
Originally from Germany, Angela obtainer her BFA in contemporary dance at The Laban Centre in London, UK, and her MFA in choreography at York University. Angela has self-produced numbers shows and presented her works at Dacematters, The Toronto Fringe Festival, Nuit Blanche, Dance2Danse, and the International Young Choreographers Project Taiwan. For the past four years, Angela has had the privilege of working with the composition department of U of T, which included collaborations with composition students, lectures for the composers form, and performance at the New Music Festival.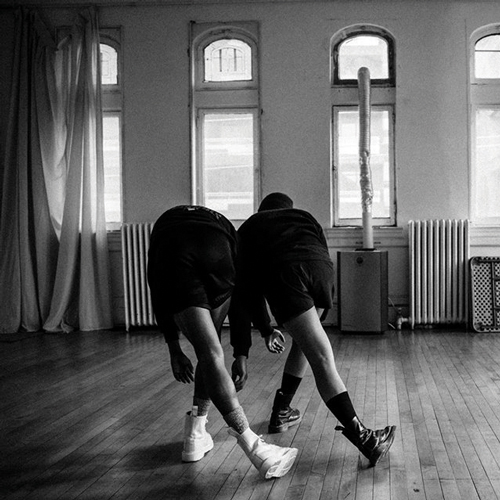 Reload
Jasmyn Fyffe Dance (Toronto, Ontario)
Currently this work asks one question "how do we unload today to reload for tomorrow?"
Choreographer: Jasmyn Fyffe
Toronto-based award-winning choreographer/dancer Jasmyn Fyffe is described as " a young artist whose body of work is developing in a style all her own."(Sway magazine – Anya Wassenberg). Winner of the 2013 Frankie Award (in Montreal) for most outstanding choreography/choreographer for her 50 min work "Pulse." She is the director of "Jasmyn Fyffe Dance." She also works independently and has performed/choreographed in Toronto, Brooklyn NY, Montreal QC, North Bay O, Sinop, Turkey, Pittsburgh, Seattle and Birmingham UK. Commissions include: Dance Ontario, Iona Secondary School, Early Haig Secondary School, Ballet Jorgen, Wish Opera and  K'aeja D'dance to name a few. Jasmyn recently worked on Fox Production's "Rocky Horror Picture Show" winter/spring 2016. She was recently featured on CBC's "HERstory in Black" honoring 150 Black Canadian women making a significant contribution in Canada. "Fyffe is an indisputably talented performer and dancemaker," Kathleen Smith, The Dance Current.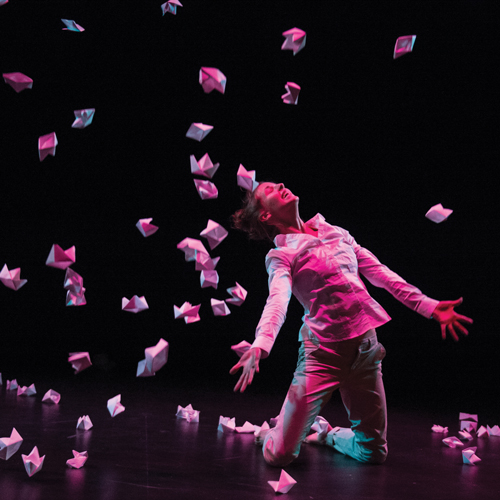 Caveat
Good Women Dance Collective (Edmonton, Alberta)
Recapturing the Aesop fable: Avaricious and Envious, Caveat examines what happens to the characters after the end of the fable, picking up the story where Aesop left off.
Choreographer: Ainsley Hillyard
Good Women Dance Collective (GWDC) is a creation-based company committed to supporting a vibrant and sustainable contemporary dance community in Edmonton since 2009. Current artistic members Ainsley Hillyard, Alison Kause, Alida Kendell and Kate Stashko have trained across Canada, the U.S. and Europe, and are passionate about making contemporary dance more accessible to the general public. GWDC produces several events each season, including the work-in- progress series What's Cooking? and the annual showcase of Canadian contemporary dance, Convergence. Outside of the collective's annual productions, GWDC has performed in numerous festivals and events across Alberta and Canada, including Dancefest @ Nextfest, the Edmonton Fringe Festival, the Expanse Movement Arts Festival, Skirts Afire, the Prairie Dance Circuit, The Mayors Celebration of the Arts Gala, A.I.R (presented by Dancers' Studio West), Feats Festival of Dance, the Winnipeg Fringe Festival, Canada Dance Festival and the Toronto Fringe Festival.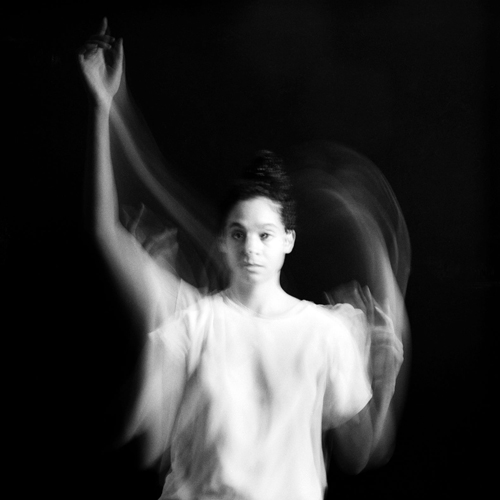 Fadeout
Anne-Flore de Rochambeau (Montreal, Quebec)
The human body as an intricate and autoregulated engine designed to adapt and transform as we age. When an anomaly dives in, a race driven by survival emerges through this degenerative mutation.
Choreographer: Anne-Flore de Rochambeau
Following her academic training in Paris, New York and Montreal, Anne-Flore de Rochambeau is developing her practice as a performer and choreographer. In 2016, she finalizes a triptych inspired by the theory of fluid dynamics. Its different parts have been presented in Montreal (Quartiers Danses, Zone Homa, Tangente), in Toronto (Dance Matters) and in France (Auteurs de troubles). During the same period, she has co-created Alt-shift with the choreographer Liliane Moussa. This collective aims to develop in situ and immersive choreographic projects, including Entrelacs which has been successfully touring in different neighborhoods of Montreal. In 2017, Anne-Flore is developing the new work LORE and will be presenting the solo Fadeout at the d:mic/fac festival. Exploring the social nature of the individual, her works reflect unconscious mechanisms that characterize our interactions. Investing space with a refined aesthetic, she uses an organic and intuitive language to engage a sensory relationship with the audience.