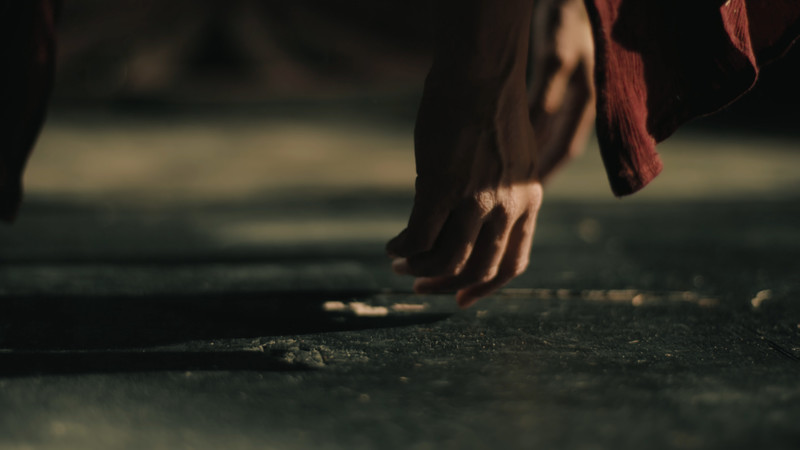 Welcome to the proto-post-pandemic inTO focus edition of the dance: made in canada Festival's dance on film + video series! Fingers crossed!
We've all been missing live performance and studio time for too damn long, but good news! The lockdowns and isolation of the last year have led to an explosion in filmmaking activity. The volume of creativity is on ample display in these six loosely themed programs (as well as popup surprises that will continue throughout the season).
Resourceful, brave and persistent, the dance and media artists represented here didn't just quit when the status quo slipped. In these works of all media, from animation and super8 to collage and state-of-the-art video, artists tackle the weirdness and instability of the times. Here, their expressive nature guides us on digital journeys through landscapes both physical and emotional. These works offer much to mull over as we re-enter and (hopefully) re-make our world.
Join us for six limited run film programs starting with count / step / stomp on September 20. And watch out for the staff favourite winner of the Moving Pictures Award to be announced on Tuesday September 28th.
Happy viewing!
– Kathleen Smith, Programmer
Registration opens on August 17, 2021!
Sign up now to find out when you can sign up to watch our dance film series!
dance on film is a virtual experience. Come back to this page to register and stream the films from home from September 20 – 28, 2021. Each series will be made available for 72 hours and is free to watch.
Discover dance on film + video
BONUS: In partnership with Harbourfront Centre and Fall for Dance North
An Affirmation of Unity Between 14 Black dancemakers from Across Canada
A national initiative conceptualized by Dora-nominated choreographer and creator Esie Mensah (Shades, A Revolution of Love), TESSEL explores the complexities of movement and voice as a form of resilience – and to achieve truth and honesty in sharing its participants' lived experience as Black dance artists.
Premiering across the country on the one-year anniversary of Blackout Tuesday (June 1) – a day when organizations worldwide publicly expressed their commitment towards institutional change to support the Black community – the film aims to amplify Black voices by providing a platform for the artists to share their truths. dance: made in canada/fait au canada is honoured to be supporting and co-presenting TESSEL along with a network of 21 Canadian performing arts organizations.
TESSEL is available for streaming FREE in Canada only by visiting: tessel.film
Featuring:
Eugene "GeNie" Baffoe (Winnipeg), Livona Ellis (Vancouver), Kevin Fraser, (Vancouver), Alexandra "Spicey" Land  (Montr al), Gabrielle Martin (Vancouver), Esie Mensah, (Toronto), Raoul Pillay, (Toronto), Natasha Powell (Toronto), Liliona Quarmyne (Halifax), Lua Shayenne (Toronto), Crazy Smooth (Ottawa), Ronald A. Taylor (Toronto), Lisa La Touche (Calgary), Ravyn Wngz (Toronto)
dance on film is part of the 2021 Arts Encounters programming, which includes off-stage ways of connecting with dance, artists, and community. dance on film is curated by Kathleen Smith. Arts Encounters is produced by Sam Hale.