Curator's Note: Yvonne Ng | 黄碧琬
Self. Connection. Identity. We all come from somewhere and these two works explore these same issues with striking different choreographic approaches. You Touch Me moves between the political and the poetic, the provocative and the abstract, seriousness and silliness, the work attempts to feel and reveal this moment in time. L'Encre Noire draws on a series of rituals inherited from their cultural origins that combine folklore, fantasy and the sacred with a formalism.
Having these two works on the programme remind me of the different ways in which bold and courageous works require their audiences to be present and engaged. I hope that you will be as fascinated as I am.
Join us for a post-show chat
Sat. Aug. 19, 8:00 pm
With Geneviève Boulet, Erin O'Loughlin, Laura Toma, Emmalena Fredriksson and Arash Khakpour
Moderated by Rodney Diverlus
Rodney Diverlus (@rodneydiverlus | They/Them) is a Haitian-Canadian multi-hyphenate artist and artivist who uses the body and voice as sites to host movement, text, and protest. Their work samples from contemporary, jazz, and afro-diasporic dance, physical theatre, and public arts-based political interventions. A vagabond, their work presents, at times, flaunts emergent representations of blackness, and weaves in ancestral, diasporic, and queer narratives of life and freedom. Described by the Toronto Star as "one of Toronto's fastest rising dance talents," Rodney has created choreographic works for Toronto Dance Theatre, Canadian Contemporary Dance Theatre, Tableau d'Hôte Theatre, Art Gallery of Ontario, SummerWorks Festival, Irie Music Festival, and has interpreted works by Holla Jazz, Canadian Stage, Luminato Festival, Decidedly Jazz Danceworks and others. Beyond their artistic practice, they moonlight as a community activator and writer. They are a co-founder of Black Lives Matter—Canada and the Wildseed Centre for Art & Activism.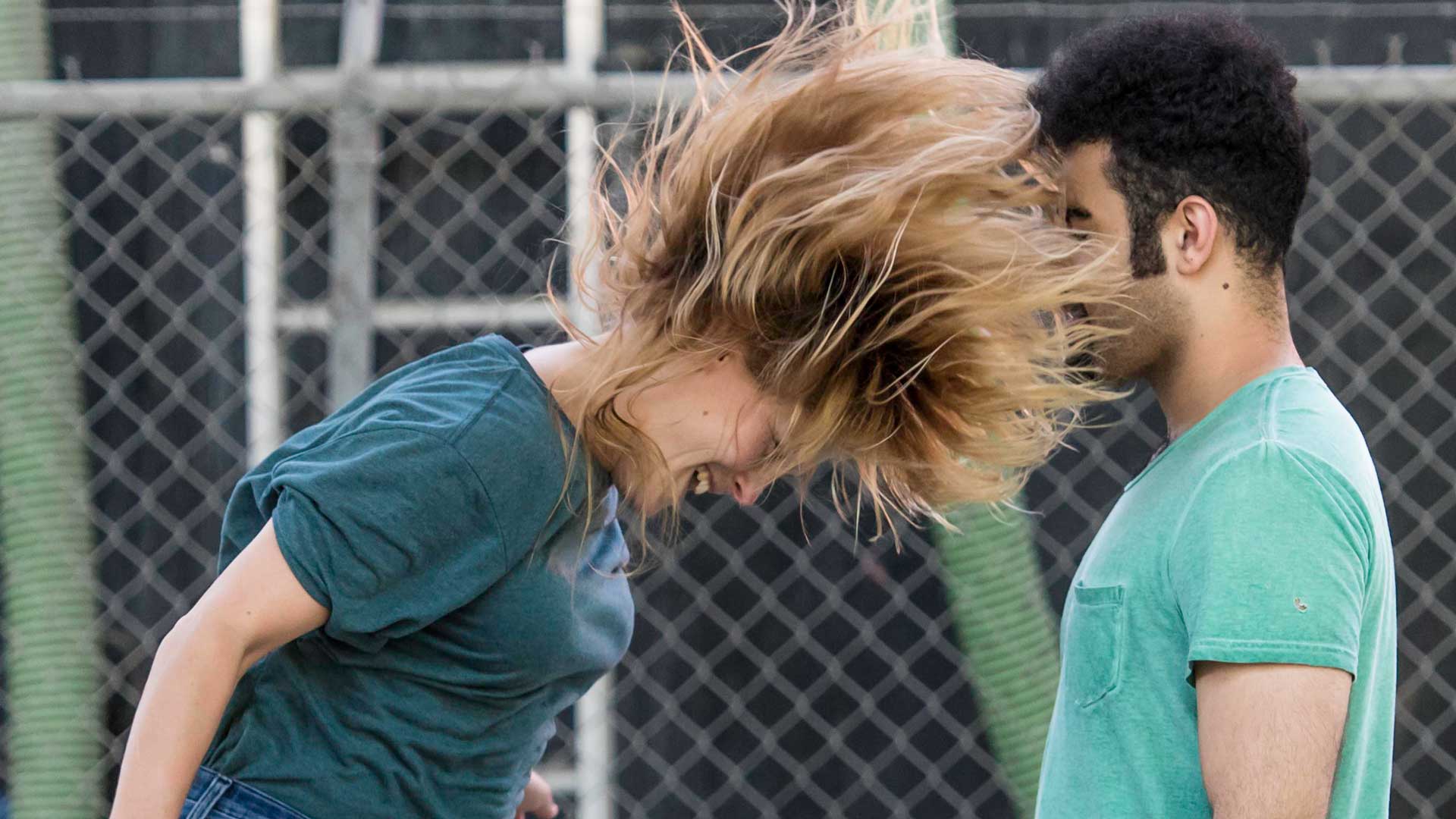 You Touch Me (an excerpt)
You Touch Me is a duet about Arash and Emmalena, who grew up far from here – and far from each other. In this intricate web of a duet, the two performers deploy dance and text to investigate notions of 'self' and 'other', cultural identity, race and gender. The two performers dance, entertain, inquire and challenge each other, touching on universal themes from togetherness, ageing and love, to climate change and migration. Moving between the political and the poetic, the provocative and the abstract, seriousness and silliness, the work attempts to feel and reveal this moment in time.
Content Warning
Coarse language
Choreographer/Performer: Emmalena Fredriksson
Choreographer/Performer: Arash Khakpour
Outside eyes/dramaturgy/rehearsal direction: Kate Franklin, Nico Dicecco, Raina von Waldenburg
Costumes: Alaia Hamer
Audio/Sound support: Alex Mah
Photo by: Erik Zennström
Arash Khakpour I am a dancer and choreographer from Tehran and based in Vancouver. I am privileged to be a dance artist who has immigrated to the unceded Musqueam, Squamish, and Tsleil-Waututh territories. In my work, I tend to invest in the nuances of prejudices in the body as a way of inviting the unconscious to the conscious, and as a doorway to confront unknown emotions. I see dance as a process of emotional and spiritual discovery and a mode of transformation. I co-founded The Biting School in 2013, which was the company-in-residence at PuSh Festival and The Dance Centre 2018-2020. I was the 2016 recipient of Dance Victoria's Chrystal Dance Prize with Emmalena Fredriksson for the creation of You Touch Me..
Emmalena Fredriksson is a contemporary dance artist living and working in Vancouver, as a guest on the ancestral unceded lands of the Coast Salish peoples. Her practice is defined by choreography as a relational practice in the expanded fields of dance, often collaborating with artists of other disciplines, creating choreographic experiences and dance for social events, film, galleries and performance. Born in Sweden, she received her training at Balettakademien in Umeå and at SEAD in Austria. Emmalena has presented choreographic work, performed and taught internationally with Daghdha Dance Company (IE), Canaldanse (FR), Malta University (MT), Pact Zollverein (DE), and Falmouth University (UK) among others and have been based in Vancouver since 2013. Emmalena holds an MFA degree from Simon Fraser University and is currently a term lecturer on the SCA dance and theatre programs. www.emmalenafredriksson.com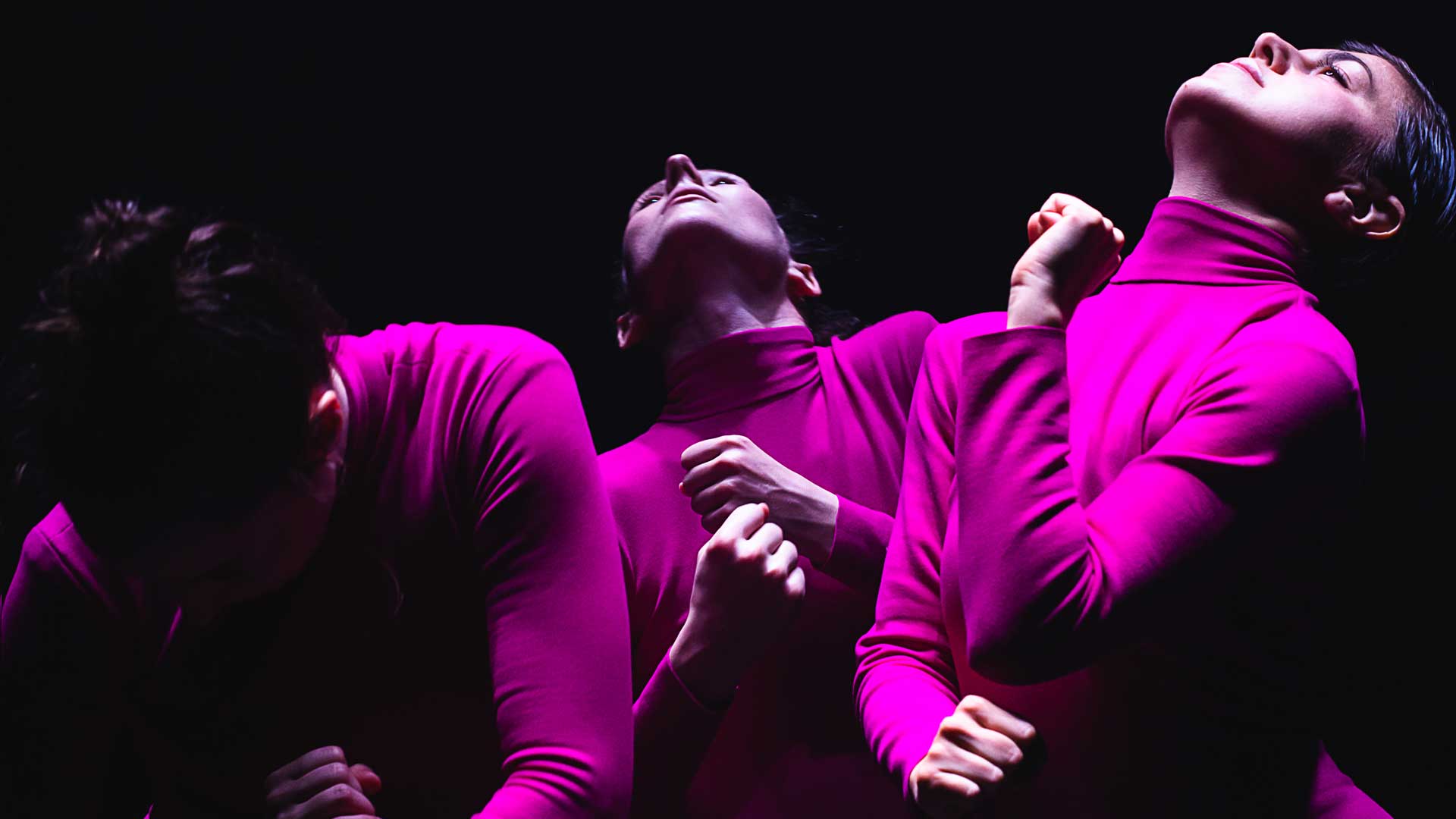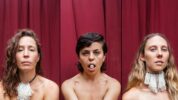 Geneviève Boulet
Laura Toma
Erin O'Loughlin
Created in the mystical landscapes of Ireland, L'Encre Noire draws upon the Romanian, Quebecois and Irish roots of the three dancer/choreographers. It is a timeless journey, a series of rituals inherited from their cultural origins that combine folklore, fantasy and the sacred. Engaging in a full-bodied expression, the performers experience release in the ecstasy of repetition and rhythm. Behind the fog and within the flesh lie the rich narratives of women through the ages. Through this work LA TRESSE honours the sacred trinity of the feminine personified by the Maiden, Mother, and Crone.
"L'Encre Noire is a real avant-garde masterpiece. LA TRESSE has been able to renew the construction of a contemporary dance piece and explore rarely seen themes. The result is deeply moving and vibrant!"
– Cat Bellefleur, DF Danse
Choreographer Performers: Geneviève Boulet, Erin O'Loughlin, Laura Toma
Lighting Designer: Hugo Dalphond
Composers: Marc Bartissol, Antoine Berthiaume
Set Designer: Alexandra Levasseur
Rehearsal Directors: Isabelle Poirier, James Viveiros
Costumes: Marilène Bastien
Technical Director: Catherine Ste-Marie
Photographer: Valerie Boulet
Established in 2014, LA TRESSE is a laterally arranged organization whereby the three founding members: Geneviève Boulet, Erin O'Loughlin, and Laura Toma, create, co-choreograph and perform physically driven works which embody a connection to pleasure and assert that we can be more ourselves by being together. Through the use of imagery and archetypal symbolism, they create worlds of contrast where the audience is transported to places both familiar and unknown. Their work includes trios, ensemble works, and commissions and has been presented at numerous festivals and venues winning them awards such as the Gibney/Springboard Emerge Award.
Banner photo by Erik Zennström