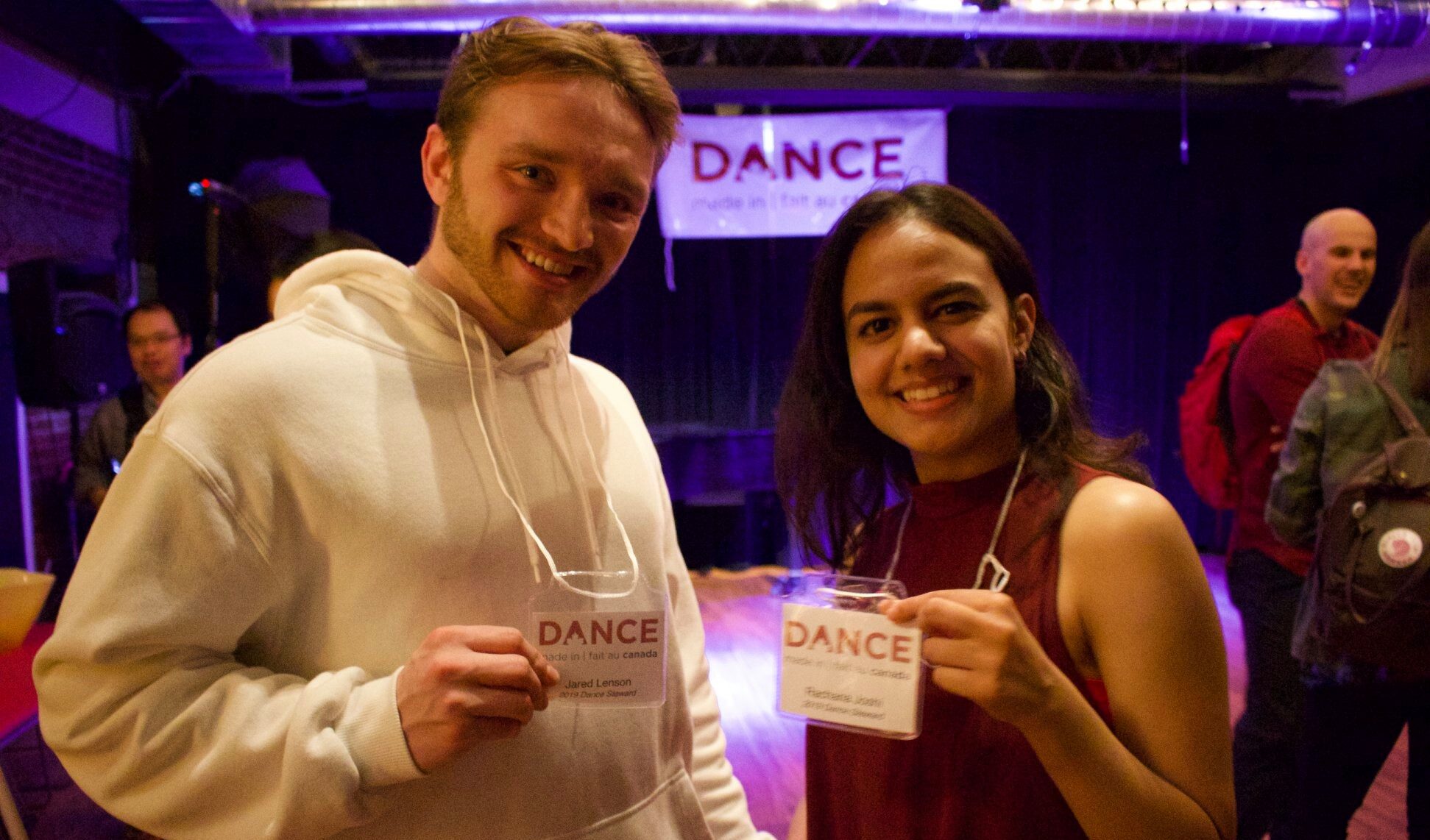 What is a Dance Steward?
The dance: made in canada / fait au canada Festival has been welcoming Dance Stewards who are a group of eight (8) emerging dance artists interested in learning about producing and dance festivals.
The 2021 edition of the Dance Stewards program will include:
Workshops

Networking

Connections into the professional world of dance

Paid performance opportunity as part of the festival
Play Seriously
Knock knock! Who's there? Simon. Simon who? Simon says…
Commissioned by dance: made in canada / fait au canada, this group of 8 emerging dance artists co-created a new work that stems from memories of childhood games and everyday elements such as time and communication. They come together to work through task based challenges that test their agility, concentration and group listening.
Created and performed by the d:mic 2021 Dance Stewards – Teagan Ariss, Charlotte Cain, Eilish Shin-Culhane, Rumi Jeraj, Sarah Nelson, Alyssa Nunziato, Purawai Vyas
Composer: Christina Litt Belch
Costume Designer: DMIC Dance Stewards
Outside Eye: Bonnie Kim
Thank you: Peggy Baker, Laura Cournoyea, Gabriel Cropley, Bonnie Kim, Katelyn McCulloch and Yvonne Ng.
Performances:
The eight Dance Stewards for the 2021 edition will be performing each night in the High Park Amphitheatre. Their piece can be viewed each night at the start of the programme. You can view Play Seriously as part of the 2021 edition from: 
September 23 – 25, 2021 at 7:30pm
Meet our 2021 Dance Stewards!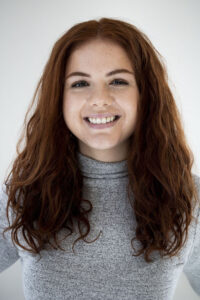 Photo Credits: Natasha Smith
Teagan Ariss
Teagan Ariss is an emerging Tkaronto/Toronto-based dance artist who began training in her hometown of Waterloo, Ontario. She recently graduated from York University with a BFA Honours in Dance. During her final year at York, Teagan was the Artistic Director of the student-produced dance show, Bloom. As a member of the York Dance Ensemble she worked with the choreographers Susan Lee and Paulo Alcedo. She performed in the Guelph Dance Festival's 2019 Breaking Ground Mentorship program, which gave her the opportunity to learn from Montreal choreographer, Lina Cruz. When choreographing, Teagan enjoys finding humour in recreating pedestrian movements and recognizable gestures.
Christina Litt Belch
Christina Litt Belch is a contemporary dance artist, composer, and choreographer based in Toronto, Ontario. She is a 2021 graduate of The School of Toronto Dance Theatre and the founder of Litt Dance Collective. At The School of Toronto Dance Theatre, she composed the musical score and performed in dance films choreographed by Michael Caldwell and Susie Burpee. Most recently, she worked as a composer for Karen Kaeja and Kaeja d'Dance. Litt Belch is intrigued by the exploration of the connectivity between music, movement, and language, and the impact they have on one another.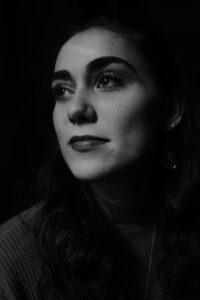 Photo Credits: Arlo Filazek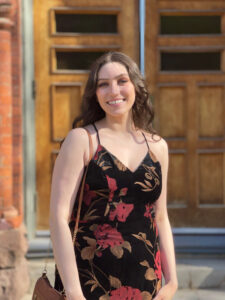 Photo Credits: Michael Rayson
Charlotte Cain
Emerging dance artist Charlotte Cain recently graduated from The School of Toronto Dance Theatre(TDT). From Ottawa, Ontario, she began dancing ballet with National Capital Dance Educators, and attended De La Salle's dance program. She has been a demonstrator for The Society of Russian Ballet, and The School of TDT intensive. Cain appeared in the TedX video: Novel ways to talk science: Dancing relativity. She produced Imprints Choreographic Workshop in second year at the School of TDT, and received The Winchester Prize for her dance film justhere. Cain is currently deepening a reflective action-based practice invested in exploration and immediacy.
Rumi Jeraj
Rumi Jeraj is an ismailli muslim hailing from Sherwoodpark Alberta (the world's largest hamlet). Over quarantine his practice has shifted from the studio to the outdoors and he has found joy in interacting with natural landscapes. During his professional studies at Ryerson University, he studied Contemporary dance with Louis-Laberge Cote, Kate Hilliard and Robert Glumbeck. As a student, he has also worked with: Heidi Strauss, Peter Chin, Hanna Kiel, Hannes Langolf and Valerie Calam. Rumi has trained in tap dance with Travis Knights and Dianne Montgomery. He aspires to create and be a part of work which mixes forms in order to better tell stories.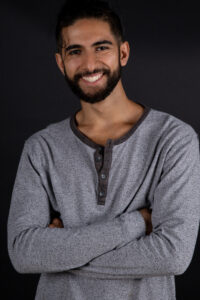 Photo Credits: Erica.s Cheah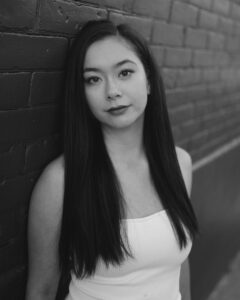 Photo Credits: Alvin Collantes
Sarah Nelson
Sarah Nelson is from Vancouver, BC and is based in Toronto. She has achieved a BFA from Ryerson School of Performance, where she trained in classical styles such as ballet, jazz and modern. She has performed works by Hanna Kiel, Jera Wolfe, and Ben Landsberg within her institution; Tori Mehaffey and Roberto Campanella at ProArte Danza's summer intensive; and Charles Moulton's work in FFDN. Outside of Ryerson Sarah has travelled with Juntos Collective to Guatemala and has recently worked with SQx Dance Company with their AIP program. Sarah strives to further explore her identity as an artist through creative processes.
Alyssa Nunziato
Originally from Barrie, Ontario, Alyssa Nunziato is an emerging choreographer, teacher, and performer. Alyssa has trained in styles including RAD ballet, modern, contemporary, and jazz. A graduate of York University's Honours BFA in dance, Alyssa specialized in choreography and performance and has trained with renowned artists including Susan lee, Syreeta Hector, and Tracey Norman. In recent years she has collaborated, choreographed, and performed in student productions including Dance Innovations, York Dances, and Bloom 2021. Going forward Alyssa aims to create a portfolio career in performance and choreography, teaching, production, and advocacy for fellow artists.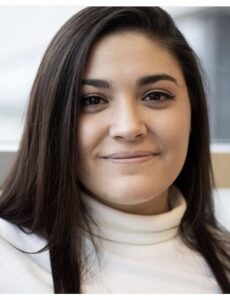 Photo Credits: @smithphotographie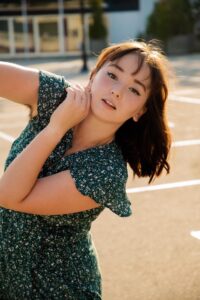 Photo Credits: Aidan Tooth
Eilish Shin-Culhane
Eilish Shin-Culhane (she/her) is a half-Korean, Tkaronto-based artist, dancer, and choreographer. She is additionally a dance educator and pilates instructor. She received her BFA in Dance from Marymount Manhattan College in New York City. Eilish has performed in works by Peter Chu, Bill T. Jones, Frog in Hand, Anton Lachky, John Heginbotham, Theatre Oculus, and Adam Barruch. She has presented choreography at Marymount's 'Dancers at Work', NYU's 'Choreofest', and Aeris Körper's 'PROSPECTS'. Her work is foundationally based in the nuance of authenticity. Eilish is fascinated by movement's ability to heal, connect, and understand the body.
Purawai Vyas
Purawai Vyas, is an emerging dance artist who began her training in Bharatanatyam at the age of eight and completed her arangetram in 2015, under Guru Lata Pada, at Sampradaya Dance Academy. She premiered her first dance film, "chitra", as a part of CanAsian Dance's Grit: Short Dances festival in May 2021 and is working on her first solo choreography for Sampradaya's Springboard initiative. She is currently a company dancer at Sampradaya Dance Creations and Nova Dance, and a Bharatanatyam teacher at SDA. Purawai holds a BFA in Dance along with a BSc in Biomedical Sciences from York University.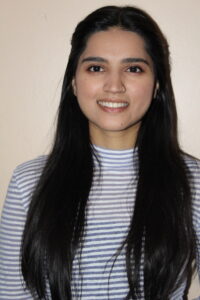 Photo Credits: Tulsi Vyas