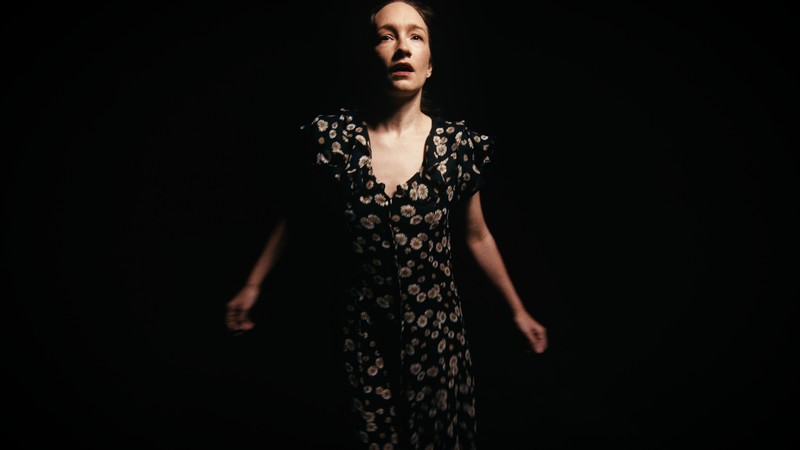 When Dreaming Molly is a translation for film of the stage piece Bloom, first created and performed by Margie Gillis in 1989. Danced to Molly's famous and iconic monologue from James Joyce's Ulysses, the dance vocabulary is entirely in the art of articulate nuance. Innovative, raw, and vulnerable. The work explores the joy and challenge of physically matching the stream of consciousness, and the wildness of the mind, as it searches for transformation and finally reaches the ultimate: "Yes". Created In the same curiosity of innovation as Joyce's book (banned at first from import to many countries), this adaptation continues to challenge the boundaries of dance and playfully widens the door of gender roles.
Artists:
Director Biography – Louis-Martin Charest, Filmmaker & Choreographer
A versatile artist, Louis-Martin is a graduate of Canada's National Ballet School. He danced for the Ottawa Ballet, the National Ballet of Portugal, Les Grands Ballets Canadiens de Montréal and Ciné Qua Non Media. Alongside his interpretive endeavors, he choreographed over 30 works for various dance companies.Louis-Martin is the founder of LIBERAMÆ performance & films; creating screendances, fictions as well as documentaries.
Since 2001, Louis-Martin has been working as a director with arts organizations such as Kidd Pivot/Crystal Pite, BJM danse, le Théâtre Hector Charland, Usince C, l'École de danse de Québec, l'École supérieure de ballet du Québec, le Festival des arts de Saint-Sauveur, Jane Mappin Danse, PPS Danse, Création Estelle Clareton et la fondation Margie Gillis. As a documentary filmmaker, he directed two short documentaries for CBC's Exhibitionists series.
During the summer of 2020, Louis-Martin directed the ten episodes of A Shared Solitude, produced by the Festival des arts de Saint-Sauveur and Orchestre Métropolitain. In 2021, he directed six musical shorts for l'Orchestre Symphonique de Laval, produced by the city of Laval. In 2022, Louis-Martin will collaborate with choreographer Margie Gillis, bringing to the screen five of her iconic solos.
Credits:
Louis-Martin Charest Director
Margie Gillis Dance Foundation Producer
Liberamae Performance and Films Producer
Margie Gillis Choreographer
Troy Ogilvie Dancer
Siobhan McKenna Text
Pierre Lavoie Light Design and Technical Director
Claude Précourt Cinematography and grading
Katya Cernovitch Line Producer
Anita Czeski Production Assistant
Gérard Martin Camera Assistant
Daniel Toussaint Sound Design and Mix
Rose Costume
Geneviève Boulet First Assistant to the Director
Paskal Perreault Sound Recording
Öykü Onder Lighting Assistant
Woodmy Estimé Grip
Run Time: 9:18