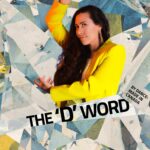 On Episode Three of Season 3 of The 'D' Word, Aria Evans discusses the Dance for PD program at the Mark Morris Dance Group, and what dance can provide for folks with Parkinson's Disease.
David Leventhal is the director and a founding teacher of the Mark Morris Dance Group's Dance for PD program. Founded in 2001, Dance for PD is a program offering research-backed dance classes for people with Parkinson's Disease in New York City, and through a network of 300 partners and associates across the world.
David has received multiple awards for his work including the 2021 International Association of Dance Medicine and Science Pioneer Dance Educator Award, the 2016 World Parkinson Congress Award for Distinguished Contribution to the Parkinson's community, and the 2013 Alan Bonander Humanitarian Award.