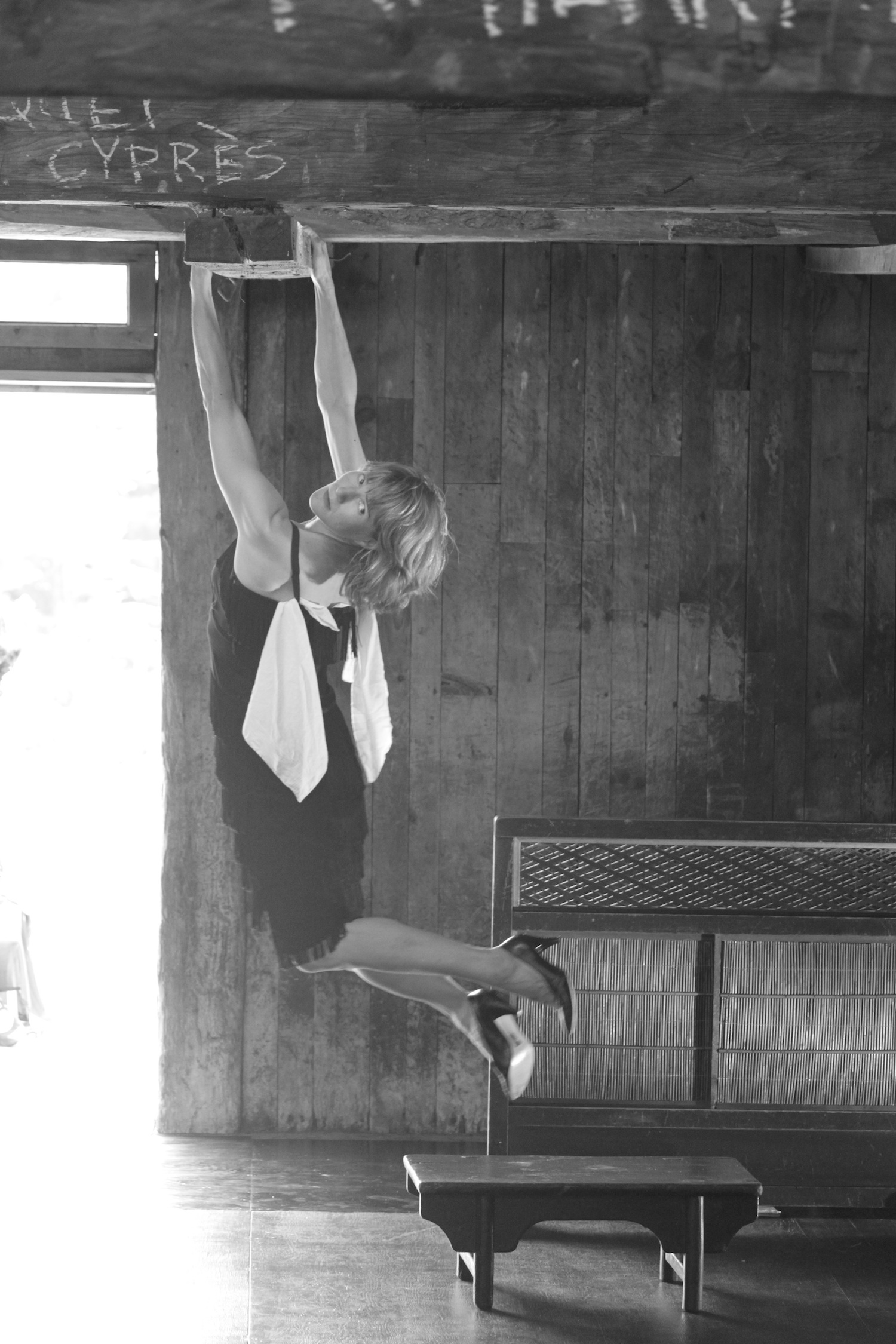 The Wonderful Susie Burpee
Susie Burpee presents Spirit and Veneer in dance: made in canada/fait au canada's WYSIWYG. You don't want to miss her: Friday, August 14th at 11 p.m. and Sunday, August 16th at 2 p.m. 
Photo: Anna Wood
I live in….  east end Toronto.
I live with….my loving husband and two tiny freaking cute and very dramatic daughters.
My favorite way to get around….at a pace where i can still stop and smell the flowers.
Favourite spot/thing to do in Toronto…..right now: Rouge National Park – one of Canada's few urban national parks.  it's cool!  go!
When people ask what I do I say….i'm a lady of leisure.  just kidding!  how boring
My first artistic influence was…my mum – she's happiest when she's making stuff.  apple doesn't fall far…
The seed for my piece came….from a costume.
Before I perform I….try and pull back and take the long view and remember why i'm doing this.
To relax I…drink craft beer and do crappy crafts.
When I'm not dancing/choreographing…..i think about it and play with my kids
If I wasn't an artist I would be….someone else, a mail carrier i think except that won't be possible soon.
Few people know…..I am a wicked wilderness camper.  i can make a fire in downpour and i wear skirts in the bush.