JOIN US FOR A POST SHOW CHAT AND RECEPTION:
Saturday August 17, 3:00 p.m.
Facilitated by Grace Wells-Smith*
Followed by a post-performance reception hosted by CADA-ON.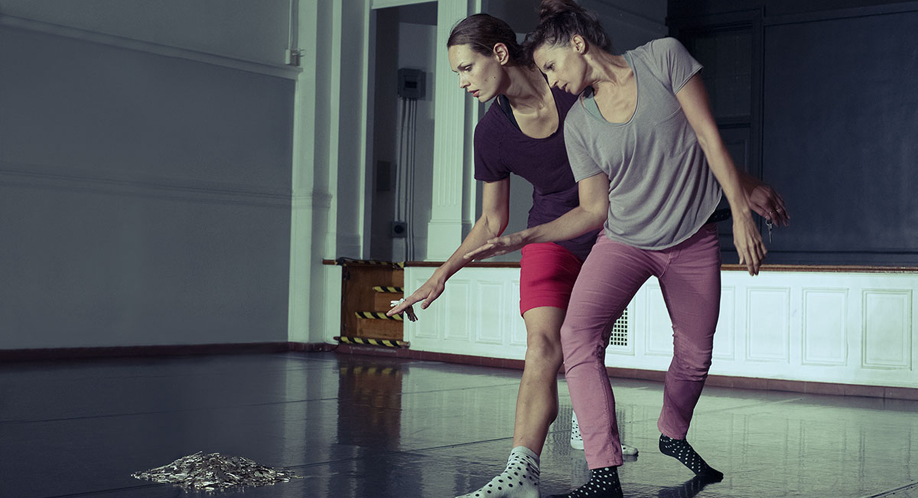 Allison Elizabeth Burns
Ottawa, Ontario
Toronto premiere
The Key to Time Travel is a theatrical contemporary dance duet inspired by the groove, strength, and shape of breakdance. It treads the brilliant borderland between reality and magic, as the dancers travel through time by dropping memory markers/keys in specific moments in the past, present, and future. The performers ask: Can we reach people who are here in a different "now"? What is the key to time travel?
Project Instigator & Choreographer: Allison Elizabeth Burns
Collaborating Performers: Amanda Bon, Chelsea Passmore
Composer and Creator of Original Score: Tristan Henry
Writer: Travis Martin
Choreographic Consultant: Keir Knight
Mentor: Yvonne Coutts
Allison Elizabeth Burns' Headshot by: Pat Holloway
Allison Elizabeth Burns is a choreographer, performer, producer, and teacher. She has worked on dance, theatre, and multidisciplinary projects. Her choreography has been presented at the Alberta Dance Festival (2018), Dark Horse Dance Projects (2017), and in the Toronto, Montreal, and Ottawa Fringe Festivals (2010-2019). She has choreographed for Odyssey and 9th Hour Theatre. She has performed in choreographic works by Riley Sims, Noémie Lafrance, Jérôme Bel, and Renata Soutter, and has toured North America. Burns graduated from Concordia University with a degree in Contemporary Dance with distinction (2010), and is the recipient of several awards for her artistic pursuits.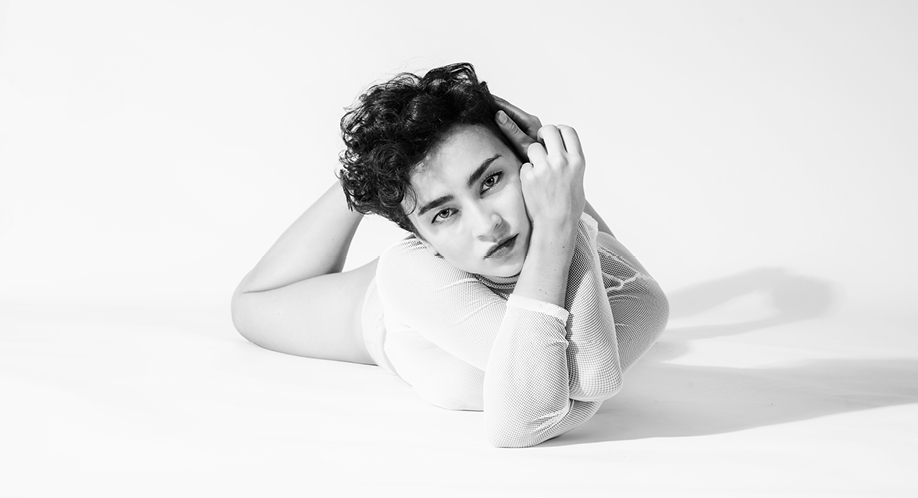 Stream of Light / Capricho Arabe
Kolarova Danse
Montréal, Quebec
Toronto premiere
Content Warnings: Haze
A beam of light crosses through a windowed door in a hall and invites the outside world into the house. On the shelf is an old hat, a souvenir from past travels. In this solo contemporary ballet, Eva Kolarova reminds us of our insignificance in the face of the greatness, beneath  the vastness of the stars that look over us.
Choreography and interpretation: Eva Kolarova 
Composer: Fransecso Tarrego
Music interpretation: Alexandra Whittingham
Eva Kolarova's Headshot by: Maurice Elmaleh
Born in the Czech Republic, Eva Kolarova studied at the National Dance Conservatory in the Czech Republic, the Béjart Ballet Lausannein Switzerland, and the Hoschule für Kunst und Musik in Germany. She went on to perform professionally internationally, receiving numerous awards for her choreography and interpretation while travelling the world. Her experience as a dancer includes work with major companies abroad and in Canada, such as Ballet du Rhin, Les Grands Ballets Canadian, Nord I Dans, and Les Ballets Jazz de Montréal. After having collaborated with a vast number of choreographers of both classical and contemporary styles, Kolarova felt ready to move towards independent, creative projects culminating in founding her Montréal-based dance company, Kolarova Danse, in 2015. She created several works for different festivals, dance schools, and has self-produced three shows at Place des Arts in Montréal.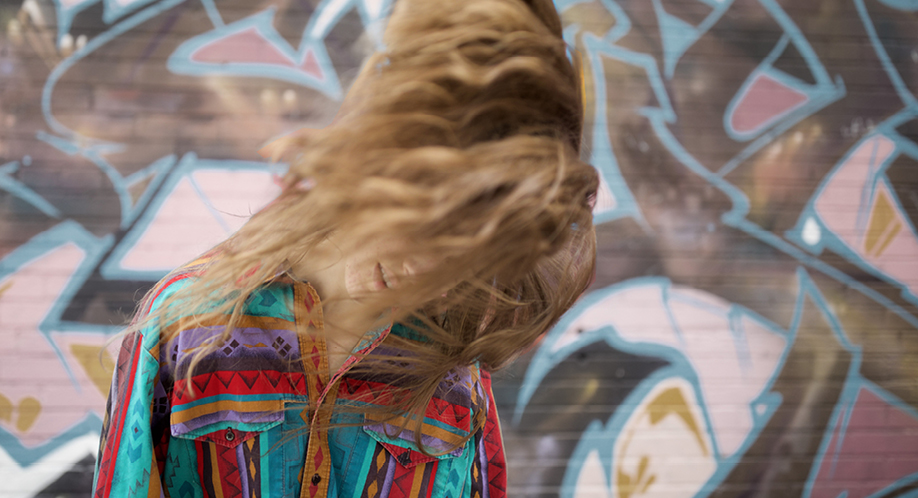 Kylie Thompson Dance
Toronto, Ontario
World premiere
Content Warnings: Profanity
The world premiere of Oh, Yes explores hip hop music from a contemporary perspective in this all-female performance. Choreographer Kylie Thompson investigates her experience of the genre as well as the movement and cultural profiles accompanying it. Performed by five dancers, it is unequal parts groovy, sentimental, absurd, and physically driven.
Collaborating Performers: Mackenzie Carlson, Krista Newey, Alyssa Petrolo, Katherine Semchuk, Kirsten Sullivan
Composer: Nigel Edwards aka nomvdslvnd
Kylie Thompson's Headshot by: E.S. Cheah Photography
Kylie Thompson Dance is the current base for Toronto choreographer Kylie Thompson.  A project-based company, Thompson and collaborating dancers fuse modern, contemporary, and hip hop forms. The company independently premiered their first stage work 33/33 in 2018, as well as the short film, Versus. 33/33 was also presented at the New Blue Festival of Emerging dance in 2018 after being granted the Creative Risk residency, mentored by Karen Kaeja. The short film, Versus, has been screened at festivals in Toronto, Yukon, Colorado, and California.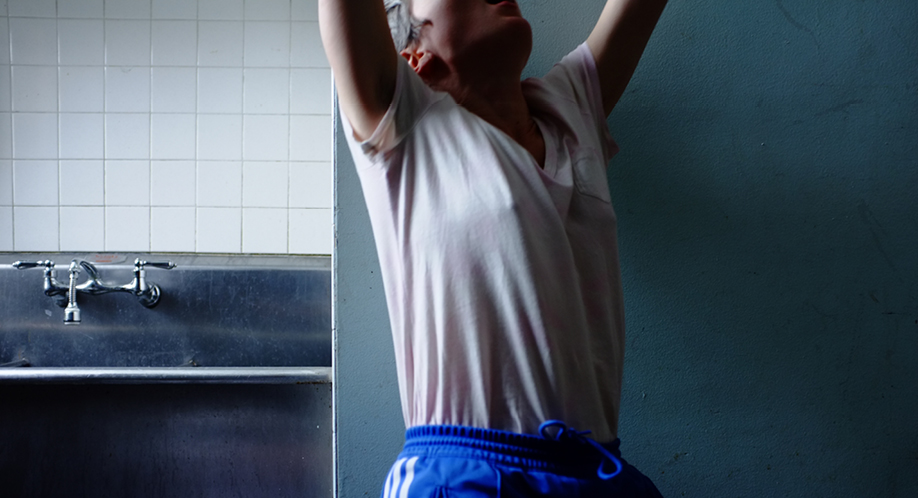 Molly Johnson
Toronto, Ontario
World premiere
Molly Johnson's world premiere of dance dance is an unsculpted performance work made for an audience via shifting situations and music. The dance eschews form but it does want to be seen and heard. At its core, it is a presentation of overtures and gestures: to satisfy an appetite, undo inhibition, and view dancing as a way to be human.
Choreographer and performer: Molly Johnson
Molly Johnson's Headshot by: Jeremy Mimnagh
Born and raised on Unama'ki/Cape Breton Island, Molly Johnson creates body-based performance works that offer alternative ways to exist inside a capitalist heteropatriarchal society. A Dora Award-winning performer, she has danced for many great humans, including Nova Bhattacharya, Susie Burpee, Marie France Forcier, Sabina Perry, Julia Sasso, Riley Sims, and Heidi Strauss. Other highlights include a decade of summers performing in public spaces with Dusk Dances, a long working relationship with Montréal's Danièle Desnoyers/Le Carré des Lombes, and recent collective creations with Tina Fushell/Meredith Thompson. Based in Toronto, Johnson is a co-artistic director of hub14, licensed wedding officiant, and freelance writer in the space between.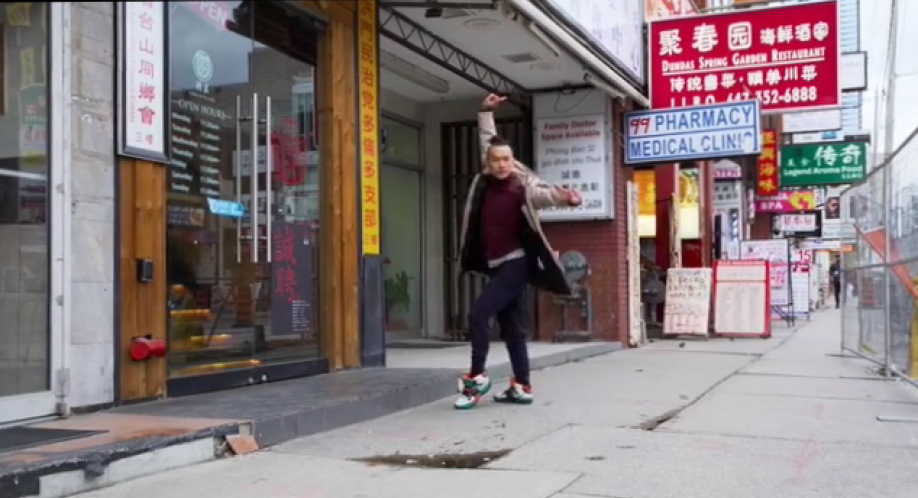 Seeking Bridge
Toronto, Ontario
World premiere
This world premiere is an early excerpt of a larger dance-based project exploring the physical and sociological concept of the "face." In traditional Chinese society, the face is  seen as one's social currency. It influences the internal self, even though it is dictated by external forces. What friction exists between one's exterior face and their own interpretation of this physical aspect? How does this fit into the identity of contemporary Chinese Canadians? With these ideas as undercurrents, Seeking Bridge shows a glimpse of what it is like to exist with the faces that we have.  
Choreographer/performers: Emily Law, Jen Hum, Sze-Yang Lam, Naishi Wang
Videographers: Henry Mak, Sean Dunnigan
Headshot by: Primative Replica
Seeking Bridge is a collaborative effort between dance artists Emily Law, Jen Hum, Naishi Wang, and Sze-Yang Ade-Lam, with support from videographers Henry Mak and Sean Dunnigan. Their intention is to create something contemporary, thoughtful, and theatrical that is accentuated by images and sound, and rooted in movement.  
Emily Law is a contemporary dancer, street dancer, and choreographer. Law is a founding member of Mix Mix Dance Collective, Warehouse Jacks, and Parks N' Wreck. She has had the pleasure of working with companies and artists such as Kaha:wi Dance Theatre, The Dietrich Group, The Chimera Project, and Alias Dance Project.
Sze-Yang Ade-Lam is a queer Asian dancer, martial artist, storyteller, and community developer. Ade-Lam shares stories through movement for self love, empowerment, and liberation as an independent artist, as part of ILL NANA/DiverseCity Dance Company and Mix Mix Dance Collective. Ade-Lam is an advocate for change in the dance world.
Born in Changchun, China, Naishi Wang received his professional dance training from the Jilin College of Art and with the Beijing Dance Academy. In 2004, he came to Canada to continue his dance studies at the School of Toronto Dance Theatre and has been a member of TDT since 2006.
A Toronto-based independent dancer and performer, Jen Hum has a multifaceted background that has touched on all forms of dance and stage performance. She has worked with a diverse collection of groups and individuals, including The Redsnow Collective, Polynomials Dance, J9 Dance Projects, Alias Dance Projects, and Anandam Dance Theatre.
Henry Mak and Sean Dunnigan are Primitive Replica, a filmmaking team operating in downtown Toronto. They thrive on collaboration and are proud to have worked on video projects with partners in the creative community, including the Toronto Fringe Festival, Next Stage Theatre Festival, No Porpoise Productions, and Litmus Theatre.
*About the Moderator:
Grace Wells-Smith is a Toronto-based journalist. She is currently a frequent contributor to The Dance Current and completing the Masters of Journalism program at Ryerson University. Soon after graduating from York University with a BFA in Dance Performance and Choreography, she began an internship with The Dance Current and subsequently completed the Emerging Dance Critics Programme run in partnership with The National Ballet of Canada. She has produced two dance films: Our Place in the Wasteland (2016, New Blue Dance) and Glitch (2017, Mile Zero Dance, New Blue Dance, dance : made in canada/fait au canada).