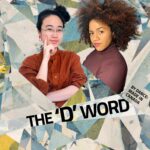 This week Britta talks with director and producer Lucius Dechausay.
Lucius Dechausay is an award-winning director, editor, producer and illustrator whose films have been broadcast nation-wide and played at numerous festivals around the world. Currently, he is a Producer at CBC Arts, shaping series such as the anthology 21 Black Futures with Obsidian Theatre which empowered 63 Black creatives to ruminate on the future of Blackness through 21 filmed plays. He is also the creative behind the multiple Canadian Screen Award nominated dance series The Move. Premiering on CBC GEM in 2018, the three seasons of the show have received glowing reviews in the Globe and Mail and Toronto Star and produced its most recent season at the start of the pandemic in 2021.
Other notable works includes the multi-award-winning animated short, The Mark, the short dance film re-animating a historic Toronto landmark through the words of Assata Shakur, A Revolution of Love, TIFF TOP TEN êmîcêtôcêt: Many Bloodlines and Hot Doc's KETTLE. Through his work, he aims to share diverse stories in an empowering and urgent way.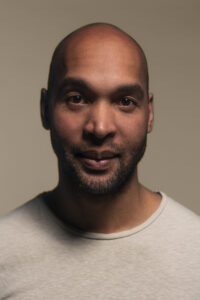 Click here the read the episode transcript: Lucius Dechausay Transcript