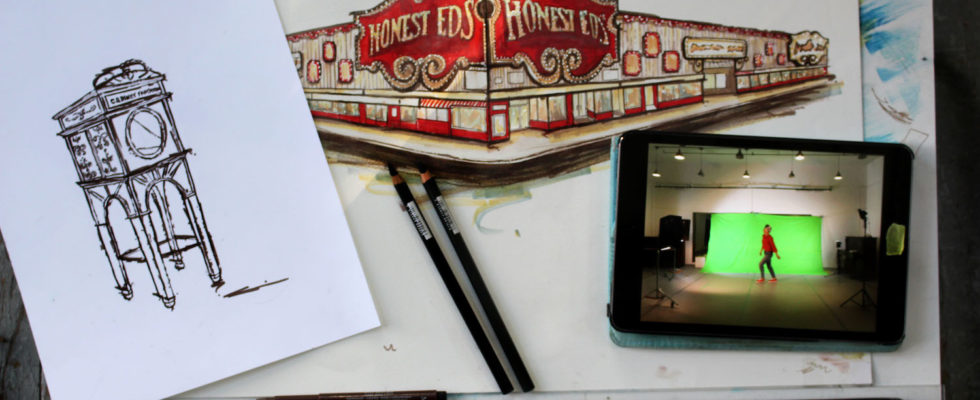 Cabinet Fantastique: Ghost City
Multimedia artist Sonia Gemmiti and choreographer Christy Stoeten explore the inextricable links between memory and geography. When a change occurs in a city landscape, people experience breaks in continuity. The razing of a landmark extinguishes the magic imbued in the location, forever altering people's relationships to the city. Cabinet Fantastique: Ghost City is a whimsical marriage of modern dance and digital projection, created as a love letter to Toronto's lost architectural heritage.
Sonia Gemmiti is a Montreal-based artist and designer who was nominated for the Art Directors Guild Award for Excellence in Production Design for her part on the design team behind Guillermo del Toro's Crimson Peak. Christy Stoeten is a Toronto-based dancer and choreographer. Her work has been presented by Luminato, Summerworks, and Summer Stage Portugal.
Credits
Created and Directed: Sonia Gemmiti
Choreographer: Christy Stoeten
Construction Consultant: Joe Madziak
Metal Fabricator: Tredegar Kennedy
Technical Advisor: Ryan Barnett
"White Dove" song by Jenn Grant