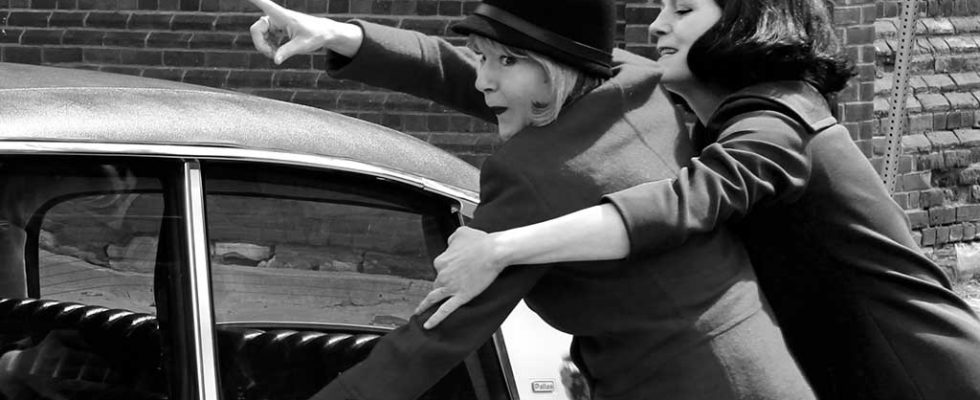 Road Trip (Drive-In)
Part live performance, part video installation screened inside a car, Road Trip (Drive-In) is a rear view look back at the journey of longtime friends and colleagues Susie Burpee and Linnea Swan. Archival footage of their Dora Award-winning performance and 'behind the scenes' moments reveals the ephemerality of both the dancers and their craft. Road Trip is an ongoing expedition into the fleeting nature of performance.
Susie Burpee and Linnea Swan are established artists whose shared artistic history was the impetus for creating and performing the Dora Award-winning Road Trip (Drive-In) (2012). Both artists continue to challenge disciplinary conventions through their work as performers and creators.
*Please note that this site-specific work has limited seating; two audience members per performance. Audiences will be admitted on a first come, first served basis. No reservations. Runtime is 5 minutes.
Times:
8:15-8:50pm from August 15–17
6:15-6:50pm from August 17–18
Credits
Performers/Creators: Susie Burpee and Linnea Swan
Video: Linnea Swan
Videographers: Kaija Siirala, Linnea Swan, Laura Taler
Media Arts Consultant: David Han
Page Photo by Kaija Siirala
Susie and Linnea's Headshot by Laura Taler